Members of the Bermuda Fire and Rescue Service family joined the family of the late Ramsay 'Bo' Saggar at the L.F. Wade International Airport on Saturday [Oct 19] to "to pay homage by receiving him and having a motorcade escorting him to the Augustus Funeral Home".
A BFRS spokesperson said, "On Wednesday, October 16, 2019, the Saggar family and the Bermuda Fire and Rescue Service family lost an angel.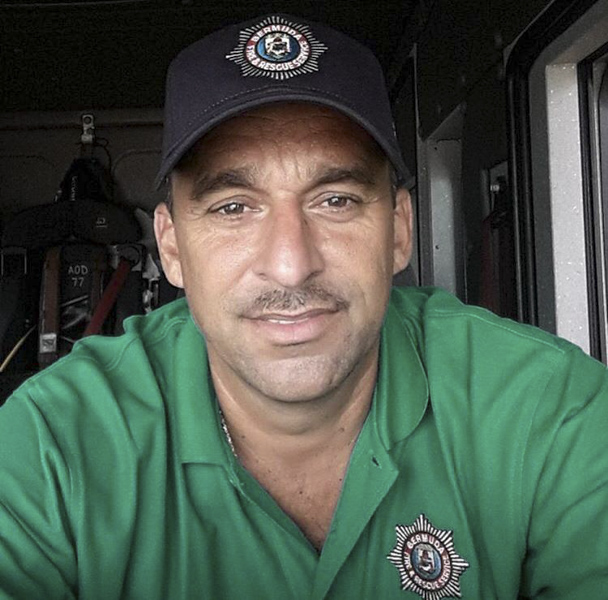 "Ramsay Saggar, who was affectionately known as Bo or Superman, by those he encountered daily was what we would call "A Real One", the definition of a Bermudian firefighter. Starting with the service in 1996, Bo was a 23 year veteran with the BFRS.
"The love that he spread was infectious and once he met you, he would share his love with you and treat you as though you had been friends forever.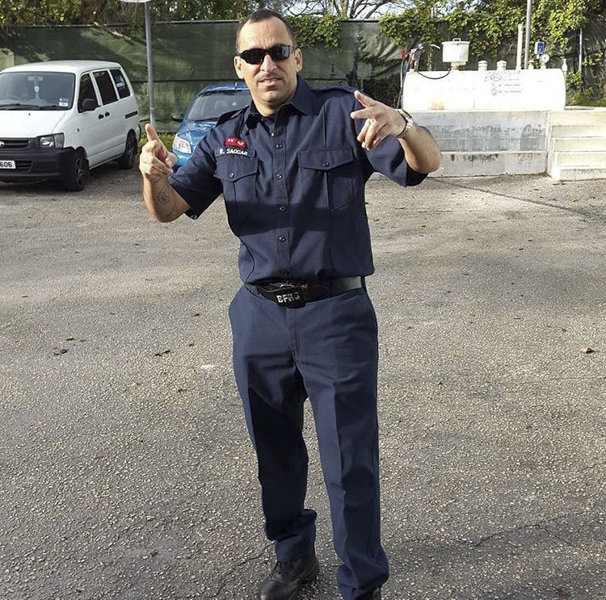 "Bo had spent approximately the past 6 weeks at the John Hopkins Hospital battling his illness and yesterday, Saturday, October 19, 2019, he returned to the shores of our island which was his home.
"As the flight arrived, colleagues of the Fire Service planned to pay homage by receiving him and having a motorcade escorting him to the Augustus Funeral Home where he will be prepared for his final resting place.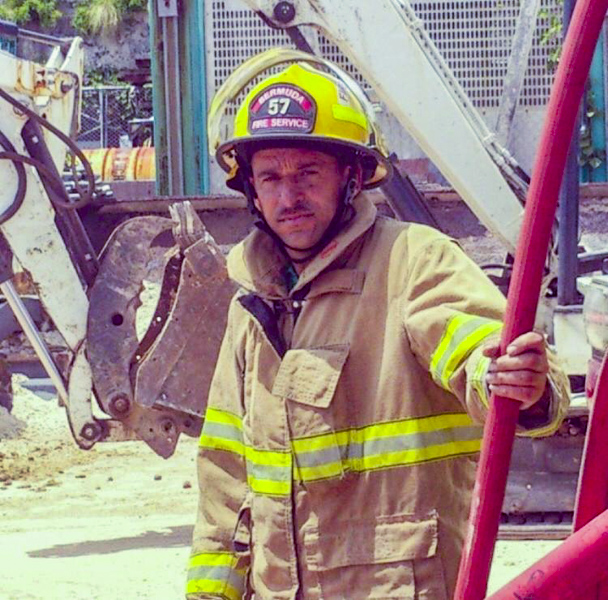 "Apparently, the news of their intent reached the waves of social media, and before knew it, many who had received love from Bo showed up to join in with us. As we began the escort, from the airport all the way along the course, it was apparent how many lives had been touched by the love and life of Bo.
"The streets were lined with people waving hands and flags, sounding horns and carrying placards of love to welcome he and his family home. The number of vehicles in the motorcade extended well across the causeway, much to our amazement.
"Arriving at the Augustus Funeral Home he was met by many friends, family and colleagues who waited to show their respect to him and support to the Saggar family.
"We would like to take this opportunity on behalf of the Saggar family and the BFRS family, to thank everyone who participated, including the Bermuda Police Service, Lindo's Family, Cycle Club family, members of the golfing community, Wolves supporters, members of the community who lined the streets and those patient motorists who waited as the motorcade passed by.
.
"We ask that you keep his wife Crystal, sons Ramsay and Marley, Saggar family, friends and colleagues in your thoughts and prayers in the coming days and months."
Click to enlarge photos:
Read More About
Category: Accidents and fires, All, News, Photos, Videos