The "Friends of Hospice/Hannover Re Run & Walk 2019″, which is hosted by Friends of Hospice as well as Hannover Re will be held on Sunday, November 24.
An online post said, "A great family event featuring a 5K and 10K Walk as well as a 5K, 10K & 1/2 Marathon Run. Walkers and 1/2 Marathon begins at 7:30 am and Runners begin at 8:00 am. This is a rain, blow or shine event. Register here."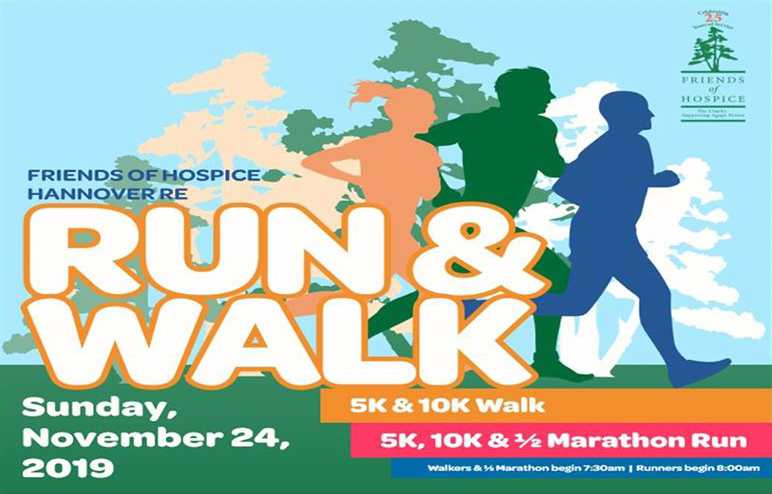 The event location is at "Tucker Property", Lagoon Drive [opposite the south entrance to the Botanical Gardens]. Access to the field for parking via the eastern entrance only. Registration fee to increase by $5 for entries after Friday, Nov. 22.
Start times are 7.30am for the 5K and 10k walk & half marathon run, and 8.00am for the 5K and 10K run. The half marathon route leaves South Road, starting in line with Happy Talk Lane. Head west to Trimingham Hill round-a-bout going into town.
Enter Crow Lane round-a-bout staying in the right lane until you reach the lay-by adjacent to B.U.E.I., through the lay-by onto the left lane heading out of town. Upon reaching Crow Lane, take a left onto Point Finger Road – along Point Finger Road to South Shore junction.
Left on South Shore Road, follow the main road into Tucker's Town. Left onto Paynter's Road – continues until the end of Paynter's Road-a-bout turn heading back to the Tucker Property to the finish line.
The 10K route is the same as half marathon route, except turn early near McGalls Hill Junction. The 5K route is the same as half marathon route, except turn early a little before Demco Florist on South Road. This is a rain blow or shine event.

Read More About