[Opinion column written by Sir John Swan]
If we in Bermuda have a date with destiny then it does not look too promising now, but it does not have to be that way! There are many external forces that we can do nothing about however, many of our most festering wounds such as economic and immigration policies are self-inflicted.
Entrenched, vested interests by segments of the diverse community are the greatest inhibitors of growth. Out of perhaps fear, and regressive thinking, they get the most attention and therefore policies which are protectionist in nature are implemented holding the rest of the island back.
The squeaky wheel gets the grease. With this mentality we run the very great risk of pushing Bermuda into economic annihilation where the country will be unable to support its people, all its people.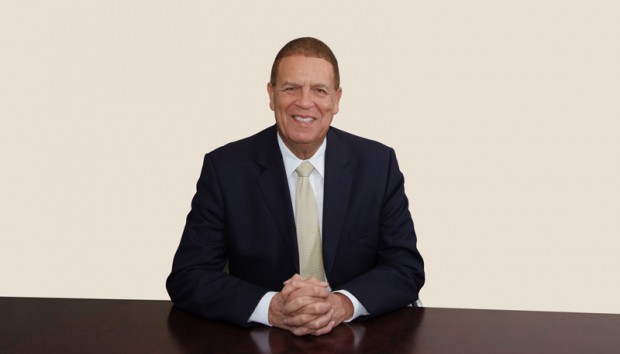 It is time for the silent majority of Bermudians, black or white, rich or poor, to stand up and speak out. We should no longer tolerate being led by the blind or ignorant and start listening and acting with common sense lest we all be dragged down further into economic and social decline.
The Government, the Opposition, independent agencies and financial institutions need to tell us where we are, without window dressing, so that we can have a constructive, transparent conversation about what we need to do in order to save Bermuda.
We need to recognize the canary in the coal mine is dead and we need to take drastic measures and apply some out of the box creative thinking and innovation to better our conditions.
Bermuda has two fundamental economies: local and international. Tourism only accounts for 16% of the economy. This leaves all the heavy lifting of propping up the local economy to the international business sector which continues to contract through consolidations and outsourcing. Despite the America's Cup blip, the local economy has been in steady decline since 2008 across most sectors, most notably residential and commercial real estate and virtually all areas of retail.
Our xenophobic antiquated economic policies no longer have a place in today's technological world. In order to get the economy stimulated, we must create an environment where doing business is beneficial to all. The 60/40 rule has served its purpose. In today's world why would someone invest their time and resources if they can only own 40% of a business?
Retail businesses are closing every week. Why is the entire City of Hamilton not an economic zone to assist these businesses? Instead of assisting, more taxes are levied which hinder or destroy businesses and yet no one says anything about it. They simply close their doors and walk away.
In addition, depending on whom you are talking to, we have lost between seven and ten thousand foreigners and more Bermudians are leaving the Island than ever before. The video that went viral lamenting the high cost of living is not new news.
Hard working, talented Bermudians are emigrating quietly in droves because they cannot afford to live here and there are better opportunities elsewhere. This mass foreign and local exodus has had a profound effect on our economy. We seem to think that immigration policies have no bearing on our economy, however the two are intertwined.
Our Immigration policies do nothing to encourage more people to settle on our shores. Our basic means of paying our way has been severely impaired yet we stand here with our head in the sand and in fact, we do everything we can to put up barriers or worse turn them away.
We don't even try to hold onto people who were born here and lived here their whole lives. Just because their parents' nationality is other than Bermudian, we tell them they cannot live here.
On top of that our birth rate is so low, that our population will not replace itself. In order for a population to replenish itself it requires a 2.1 fertility rate; Bermuda is at 1.6 fertility rate.
Compounding the issue is that we have a 10,000 plus population of age 65 and over. When are we going to wake up and realize that soon there may not be enough people to pay taxes, pay health care, contribute to pensions, pay for education, provide senior services and make charitable donations?
If we do not allow more international people to come to Bermuda and inject some new, fresh capital, our economy and all sectors of our community will continue to suffer and eventually become stalled.
Who is to blame? We are all to blame because we are either in denial or afraid or unwilling to speak the truth. We are living our lives captives to our own folly. I have seen the enemy and he is me.
We all need to start becoming activists, influencing and criticizing our political masters on both sides of the aisle. Quo Fata Ferunt. Wherever the fates lead us. Right now, they are leading us off a cliff. Wake up Bermuda!
- Sir John Swan

20 Most Recent Opinion Columns

Opinion columns reflect the views of the writer, and not those of Bernews Ltd. To submit an Opinion Column/Letter to the Editor, please email info@bernews.com. Bernews welcomes submissions, and while there are no length restrictions, all columns must be signed by the writer's real name.
-
Read More About