Bermuda National Athletics Association [BNAA] President Donna Raynor has been appointed as a member of the Development Commission by the World Athletics Development Commission.
Ms Raynor said, "I have been selected to the World Athletics Development Commission. This has been a very long process which began in October.
"We had to first submit our application form and a resume for the Commission we were interested in, with there being three – Development, Governance and Competition – by November 1. I felt my area of expertise was more suitable to the Development Commission. I had to be endorsed by a member of our Board and Mrs. Mia Bean endorsed my application.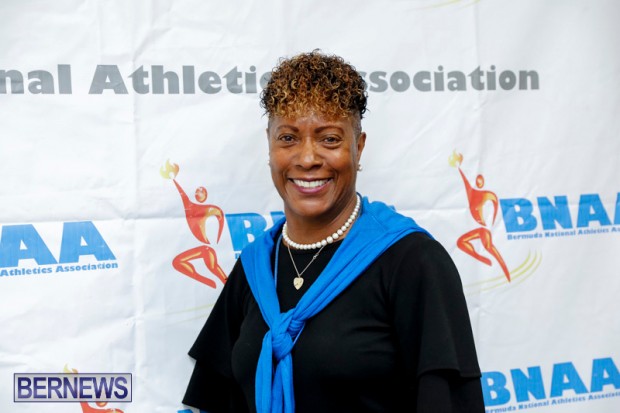 "We were then notified that out of the 150 applications, a number of persons were selected for the next stage, which was the interview process, and I had been selected to move forward. I was interviewed and felt that it went well as it lasted quite a while and I felt I had sufficiently answered the questions.
"I was also aware there were several persons from the NACAC areas who had already submitted applications for the three commissions as well.
"We were advised that the final composition of the Commission nominations must ensure a balance across Area Associations and a minimum participation of 30% from each gender.
"I was then notified in January that it was confirmed that the Nominations Panel would like to progress my Development Commission application to the vetting stage of the process. Once the results of the vetting and the information from Council on the proposed Council and Athlete Representatives, the nominations will be finalized presented to Council for their meeting in March 2020.
"Since I already had been vetted last September when I submitted myself for a council position that unfortunately I did not get, I was exempt from the process as my details had not changed since then so I just had to wait on the results.
"We had been advised that each commission would have at the most 12 persons. Applications for these commission have come in from all around the world.
"I was so pleased and excited when I received an email on March 16 stating that I was successful in my application to the World Athletics Development Commission."
"This is exciting and a great step for little Bermuda being appointed to the World Athletics Commission. On each commission we have three persons from our region representing. This shows that they are appreciating and respecting how we are running the sport of athletics in Bermuda.
"I am sure once we get through this COVID-19 the roles, responsibilities. projects and meeting dates will be finalized and confirmed.
"Some of the role and responsibilities:-
"Advise on the growth and development of Athletics worldwide to build skills and capacity,
Increase levels of participation from grassroots to elite and help address social issues such as health and wellbeing.
The scope will include matters such as measures and activities to increase participation across all age groups especially youth/ schools
Monitor and evaluate programmes and activities delivered by or on behalf of World Athletics including e-learning and development and high performance programmes in the Areas −
Policy for grants and support to Member Federations and Area Associations for capacity building and development
Education and training programmes for coaches, officials and administrators including the Coaches Education & Certification System
Partnerships with key organisations, institutions and government agencies
Promotion and protection of the values of athletics worldwide
Policies related to sustainability, safeguarding, gender equity, medical, health and science issues affecting development of athletics"

Read More About