Vernon "Ghandi" Burgess
Vernon "Ghandi" Pendlebury Burgess was a legendary trumpet player, and former president of the Bermuda Federation of Musicians and Variety Artists.
Born in St. Davids, he started playing the trumpet as a young child and went on to study at the New York School of Music.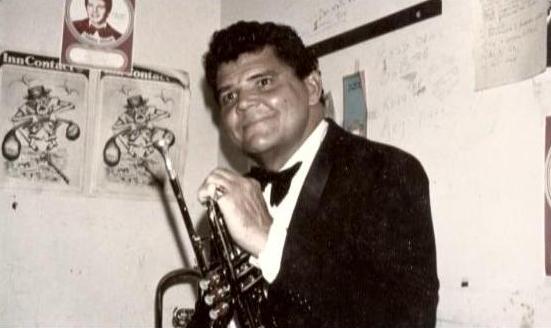 He played with musical greats Ben E. King, Nina Simone, Dexter Gordon and Lionel Hampton, and backed the Temptations and Frankie Avalon. The trumpet player reportedly turned down record contracts with companies including Columbia Records, Decca and Blue Note. Legend has it that the Blue Note deal was later offered to Miles Davis.
He was musical director at the Forty Thieves Night Club and Southampton Princess Hotel.
Mr. Burgess lived for 12 years in a suite at the Southampton Princess, saying in a 1999 Royal Gazette interview:
I had a $347-a-day suite at the Southampton Princess with all the food free, maid service, laundry service. I lived there for about 12 years and lived better than the guests who go there every day.
You can view a video clip of Mr. Burgess reminiscing here
A strong supporter and one time candidate of the Progressive Labour Party [PLP], he was an advocate for independence.
Awards include:
Queen's Certificate and Badge of Honour
International Performing Arts Humanitarian Award
Inducted into the Bermuda Music Hall of Fame
Named in the 'outstanding jazz trumpet" section by Downbeat Magazine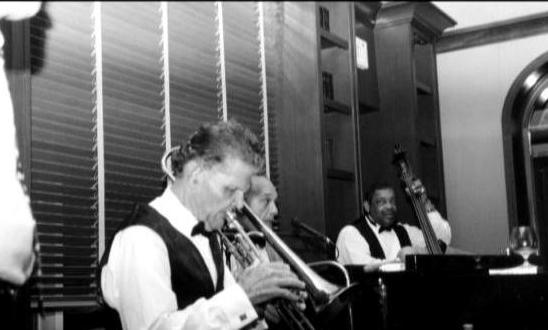 A father of fifteen children, Mr. Burgess died in September 2009 at the age of 84.
Premier Dr. Ewart Brown offered his condolences of the passing of musician Ghandi Burgess:
I have known Ghandi Burgess for most of my life. Because he and my late father DA Brown were in the entertainment business, I had the fortune of having hundreds of conversations with Ghandi. In recent years he was always supportive of the Government's work. I salute my friend and offer sincere condolences to his family.