In a encouraging sign following the recent spate of gun incidents, the Bermuda Police have made an arrest in the case of the triple shooting on March 19. A 30 year old Smith's Parish man is currently in custody.
The drive by shooting on Friday night left 26 year old Jamaican national James "Junior" Lawes dead, with 49 year old Bermudian Robin Stovell and 26 year old Jamaican Maurice Martin hospitalized.
At around 10:55pm on March 19, the three men were shot in the parking lot of Place's Place, located on the junction of Court and Dundonald Street. Two men on a black bike rode onto Court Street, drove up on the sidewalk and fired at least 11 shots at the three men. For a detailed eyewitness account of the incident click here.
A forensic pathologist has arrived on island to conduct an autopsy of the deceased.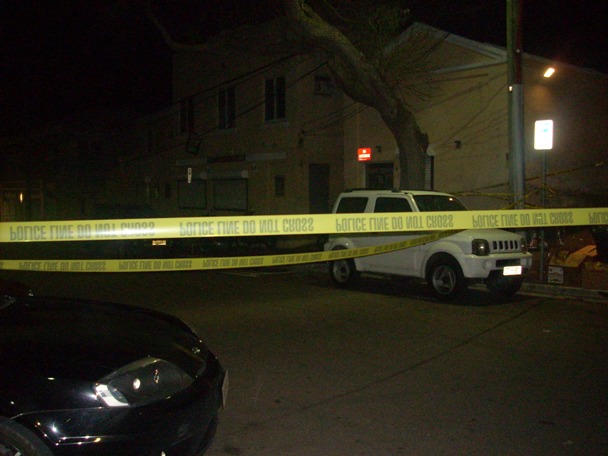 Police remain particularly interested in speaking with anyone who may have been in the area of Dundonald Street and Court Street in Pembroke around 10:55pm Friday and saw anything suspicious, no matter how insignificant it may have seemed at the time.
Any witnesses to these incidents or anyone with any information are urged to contact the Serious Crime Unit on 299-8115 or the independent 24 hour confidential Crime Stoppers Bermuda hotline on 800-8477. Anonymous tips can also be sent via the Crime Stoppers Bermuda website.
Read More About