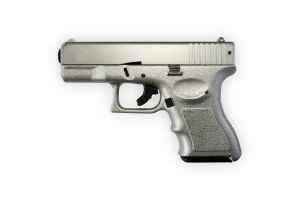 The Police have confirmed that around 12:10am today (June 10), there was a home invasion in which the suspects "brandished what appeared to be a firearm". In a telling statement the Police also said that they wish to "reassure the community that this was not a random occurrence."
The burglary took place at a residence in the Ord Road/Cobbs Hill Road, Warwick area. Upon Police arrival the complainants stated that unknown culprits gained entry into their home and brandished what appeared to be a firearm. The intruders assaulted the two men inside before escaping empty handed.
The two victims were taken to King Edward VII Memorial Hospital for treatment of their injuries (which were not gunshot related) and subsequently released.
Police are appealing for anyone with any information about this incident to contact the Somerset Criminal Investigation Unit on 234-1010 or the independent 24 hour confidential Crime Stoppers Bermuda hotline on 800-8477.
Reports of crimes committed with the use of firearms appear to have risen, with the last three months seeing at least four reports of taxi drivers being robbed by suspects carrying a firearm, as well as a Gas Station robbed by suspects in possession of a gun.
Read More About