The Premier is today attending the World Cup final between Spain and Netherlands in South Africa, a trip which has caused local political debate about the Premier's attendance. While there, the Premier previously had the opportunity to meet former US Secretary of State Henry Kissinger and one of South Africa's legendary anti-aparthield figures; 78 yr old Archbishop Desmond Tutu.
Today, the Premier met Kofi Annan, a former Secretary-General of the United Nations, who served from 1997 to 2006. Mr. Annan and the United Nations were the co-recipients of the 2001 Nobel Peace Prize.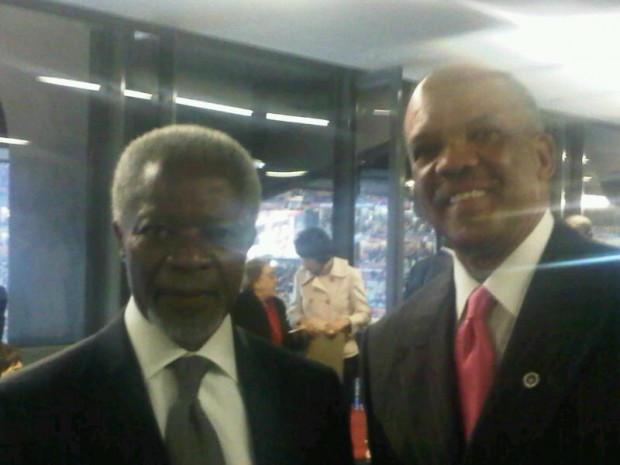 The Premier also met the former President of South Africa Thabo Mbeki, who served almost two terms as the second post-apartheid President of South Africa from June 1999 to September 2008.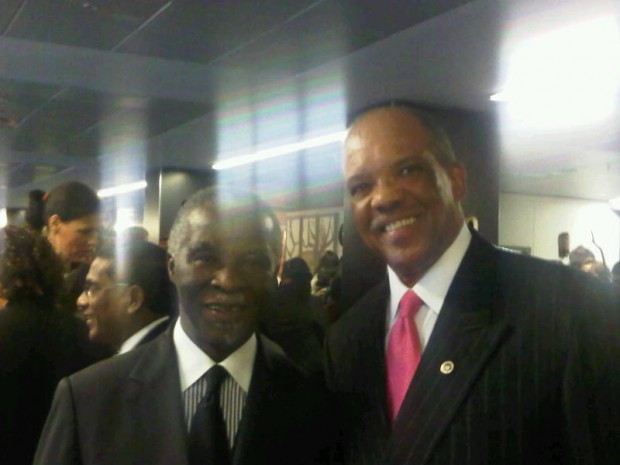 Read More About