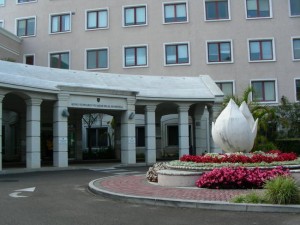 The gunshot victim who was shot in the leg yesterday afternoon was released from hospital later that day after receiving treatment for his injury.
Around 2pm yesterday the 30 yr old Paget resident was shot in broad daylight in the area of Somerset Road and Sound View Road in Sandys.
The Police have yet to confirm the exact circumstances surrounding the incident, however credible reports coming in suggest that two men on a bike rode up, shot into a car hitting one of the occupants, with reports continuing on to say that an occupant of the car returned gun fire.
Reports also suggest that the car and victim were found miles away from the initial shooting.
We were unable to get any official information as to whether the Police have anyone in custody relating to the incident yesterday.
The first 10 days of the month of July have seen a shooting incident approximately every 80 hours, all reported in the West End.
Police are continuing to appeal for any witnesses to this confirmed firearm incident which occurred around 2:05pm on Saturday, in the area of Somerset Road and Sound View Road in Sandys parish. Anyone with any information, no matter how insignificant it may seem or anyone that may have seen anyone acting suspiciously in the Somerset Road/Sound View Road, Sandys parish area around the time of the incident is encouraged to call the Serious Crime Unit on 299-8121 or the independent confidential Crime Stoppers Bermuda hotline on 800-8477.
Read More About