Today [Nov 16] Premier Paula Cox continued conducting business in London, heading into tomorrow's session of the Overseas Territories Consultative Council [OTCC] meeting.
The Premier held bilateral discussions with Henry Bellingham MP, Minister responsible for the Overseas Territories, on matters of shared significance to the UK and Bermuda that included global financial services, cooperation in criminal justice and other topics.
The Premier is pictured below with Mr Bellingham: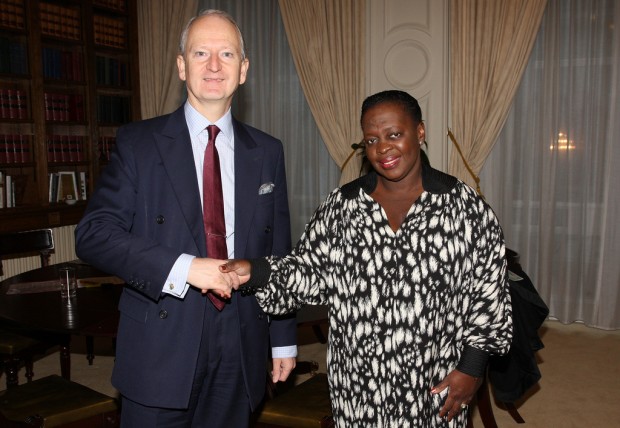 "As Bermuda continues to evolve as an international jurisdiction, it is essential that discussions like those held with Minister Bellingham result in positive and cooperative steps toward the stabilization and globalization of our economy. This morning's talks have been encouraging," the Premier said.
Following the early morning meeting; Premier Cox then met with the Britain/Bermuda All Party Parliamentary group, heard about their work and discussed how their efforts in support of Bermuda could be made more effective.
The highlight of today's activities took place in early evening when the Premier attended Windsor Castle where she had been given an audience with Her Majesty the Queen.
Read More About