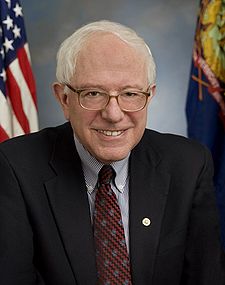 The only self-described socialist sitting in the United States Senate has renewed calls for Washington to crack down on US corporations which avoid American taxes by "stashing their money in places like Bermuda."
Freshman Vermont Senator Bernie Sanders, who calls himself  a "democratic socialist", said in a recent  Op-Ed piece it was "absurd" the American deficit continued to soar while prosperous American firms used "tax havens" like Bermuda to hide multi-billion dollar profits from the US Internal Revenue Service.
The outspoken Senator was commenting on how US economic policy might be impacted following significant Congressional gains made by Republicans in the mid-term US elections held earlier this month.
"It is absurd that large corporations and wealthy individuals are avoiding about $100 billion a year in taxes by stashing their money in tax havens in the Cayman Islands or Bermuda.  It is wrong that in 2005 one quarter of all large corporations, earning a trillion in revenue, paid nothing in taxes.  It is laughable that last year, while Exxon-Mobil, the most profitable corporation in history, made $19 billion in profits, they not only paid nothing in taxes –- they got a $156 million refund from the IRS. Further, we need to take a hard look at waste in all agencies of government –- including the Defense Department's $700 billion budget."
Mr. Sanders, a former Vermont Congressman,was elected to the US Senate in 2006 running as an independent. He won 65% of the vote, easily beating his Republican opponent, and lobbies with the Democrats in the Senate.
Read More About