Bermuda got a mention during last night's U.S. Presidential Democratic Debate, with Senator Bernie Sanders saying he will "do away with the outrageous loopholes" that allow "corporations to stash billions of dollars in the Cayman Islands and Bermuda."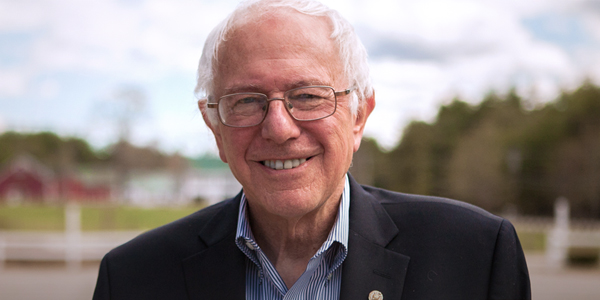 Bernie Sanders said, "So yes, I will do away with the outrageous loopholes that allow profitable multinational corporations to stash billions of dollars in the Cayman Islands and Bermuda and in a given year pay zero, zero in federal income tax.
"Yes, I'm going to do away with that. We will use those proceeds, a hundred billion a year, to invest in rebuilding our infrastructure."
Senator Sanders' opponent Hillary Clinton has already brought up Bermuda in this election season, saying "high-income money managers have used loopholes related to foreign reinsurance – often located in Bermuda – to avoid paying their fair share," adding that she would "end the Bermuda reinsurance loophole."
Audio of Senator Sanders comments mentioning Bermuda:
It is not unusual for Bermuda, and other jurisdictions, to be brought up during elections overseas, with President Barack Obama's campaign targeting Republican candidate Mitt Romney's connection to a Bermuda company in the 2012 election, and during last year's election in the UK, then-Labour leader Ed Miliband made public statements about the British Overseas Territories as it pertains to a beneficial ownership register.
In a recent column on Bernews, Bermuda Business Development Agency CEO Ross Webber said, "It didn't take long for 2016 to deliver a blunt reminder this is the year of a US presidential election.
"Despite our well-acknowledged and mutually supportive relationship with America, a combative federal election shaping up in our giant neighbour to the west is bringing with it some unsavoury political finger-pointing in our direction as we build up to November 8.
"Offshore jurisdictions seem to be expedient targets for political agendas heading into elections—on both sides of the Atlantic," added Mr Webber.
The 2016 United States presidential election is scheduled for Tuesday, November 8, 2016. Hillary Clinton and Bernie Sanders are seeking the Democratic nomination; Jeb Bush, Dr Ben Carson, Ted Cruz, John Kasich, Jim Gilmore, Marco Rubio and Donald Trump are all running on the Republican side.
Read More About