Following the release of the Paradise Papers, former Democratic Presidential candidate Senator Bernie Sanders has written a letter calling on the U.S. Congress to conduct an investigation.
Senator Sanders, a self described democratic socialist who is the longest serving independent member of Congress in American history, wrote to Republican Senator Mike Enzi, the U.S. Senate Budget Committee Chairman, to urge the Budget Committee to "conduct a thorough bi-partisan investigation."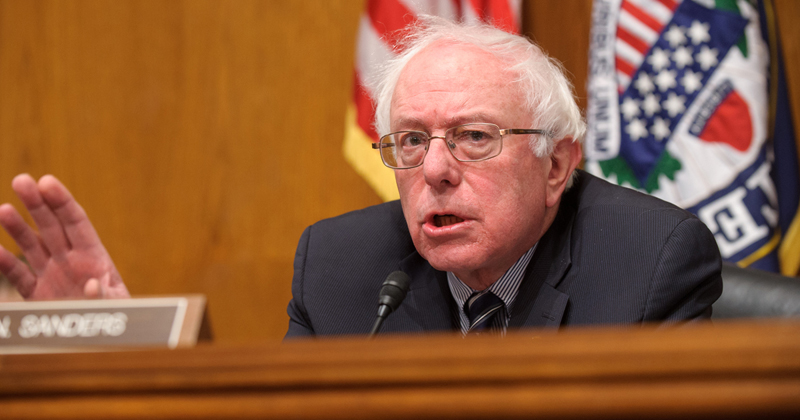 "The offshore tax dodging uncovered by the International Consortium of Investigative Journalists [ICIJ] in the 'Paradise Papers' raise serious questions about the integrity of our tax system and the ability of the top 1 percent to rig it in order to benefit themselves at the expense of everyone else," Senator Sanders wrote in the letter, which has been posted on his official website.
"Whether one is a progressive, a conservative, a Democrat, Republican or independent there is a growing anger in this country about the enormous wealth and income inequality that exists in America today.
"But it's not only the grotesque level of inequality that the American people are concerned about. It is the fact that the people on top with their wealth and power have access to lawyers and accountants who are able to manipulate the system to reap massive financial gains on behalf of their clients. That's what the rigged system is all about and that's what our committee has got to address.
"I am writing today to urge the Budget Committee to hold a hearing on this issue and to conduct a thorough bi-partisan investigation on how much offshore tax evasion has contributed to our $20 trillion national debt."
The Senator also mentioned Bermuda at least twice last year during the U.S. Presidential Democratic Debates, saying that "corporations are stashing their profits in the Cayman Islands, Bermuda and in other tax havens."
Premier David Burt recently said, "Bermuda is not a place to hide money, in fact you cannot hide money or avoid tax in Bermuda as tax authorities receive that information automatically,
"More than 100 tax-transparency treaty partners can request and receive information from Bermuda.
"Bermuda was one of the early countries to join the Base Erosion Profit Shifting [BEPS] OECD group known as the Inclusive Framework – which Multinationals in Bermuda must report their income on a Country by Country Basis.
"We automatically share information via "Common Reporting Standards" with Tax Authorities in 34 countries including the US, UK, France and Germany.
"Whenever we receive evidence of wrong-doing we have the means and teeth to force compliance based on our legislation coupled, with strong law enforcement and regulatory cooperation."
Read More About