Officials have confirmed with Bernews that as of this morning [Dec 29] a vessel from the Dominican Republic Navy division will set out to search for "Carefree IV", which has two Bermudian crew members aboard.
The 31-foot yacht left the Dominican Republic on December 1 and had been due to arrive in Bermuda before Christmas. Local officials have previously been in contact with their counterparts in the Dominican Republic to see if the boat had returned to their island.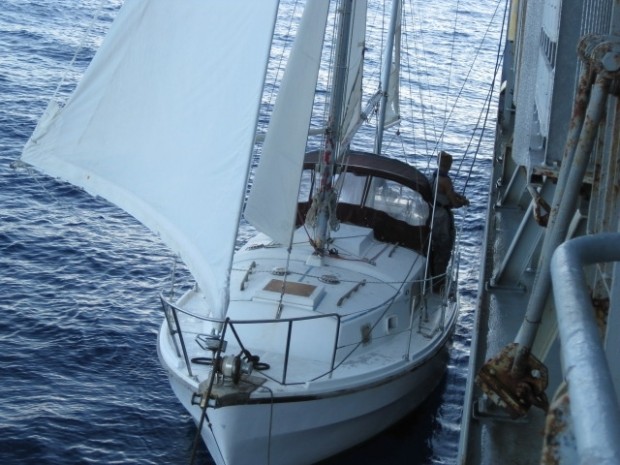 "Carefree IV" [pictured above] has not been seen since December 18, when the crew requested assistance because they had run out of food, water and gasoline. A merchant vessel diverted was able to supply the two sailors with "60 gallons of water and enough food for 7 to 10 days," said officials.
Officials say that Radio notices are still being broadcast to passing vessels to keep a lookout. Until calling off the search on December 24, a U.S. Coastguard C-130 aircraft had conducted an aerial search for the missing boat, covering an area of 19,000 square miles to the East and Southeast of Bermuda.
The gentlemen aboard the boat have not been officially named.
Read More About