Bermuda's own Mark Anderson – aka Sybil Barrington – has been named as one of the '100 Most Influential Gay Entertainers' in a new book released yesterday [Dec 28].
Author Jenettha J. Baines says "The mission of 100 of the Most Influential Gay Entertainers is to enhance and foster what matters most: creating a level of understanding and respect between heterosexuals and homosexuals by providing the clear understanding of the true hearts of gay people who desire to live in peace and harmony among others; basic human rights are afforded to all people, regardless of who they are and the preferences they make in life; and for all gay people to be considered as a respectable, contributing part of society."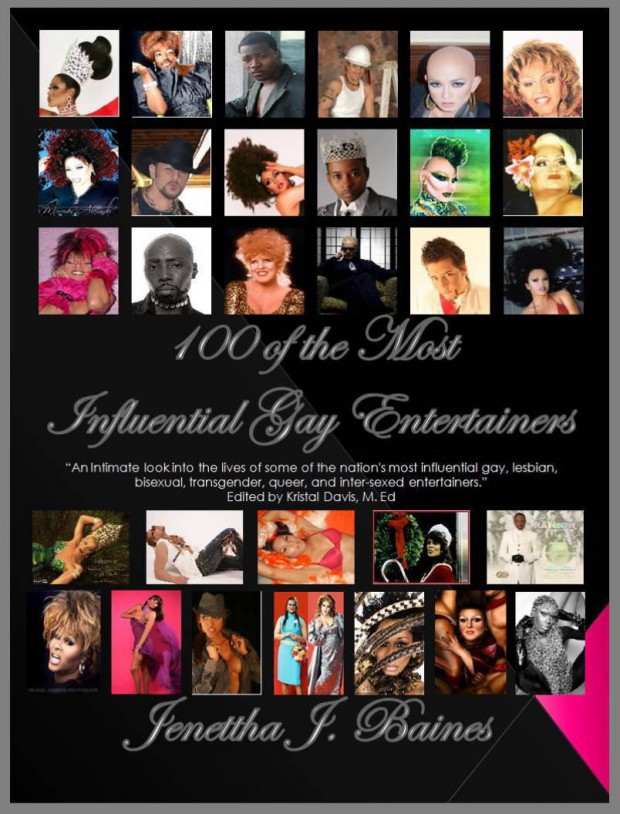 The book's promo text says "Original couture fashion design. Flawless makeup. Perfectly executed performances. Attention-commanding stage presence. This is only the beginning of what makes an entertainer engaging and truly memorable. Welcome to a backstage pass into the intimate details of the lives of some of the world's most influential gay, lesbian, bisexual, transgender, queer, and inter-sexed entertainers. These are their stories. Discover their fears and motivations. Experience the joy, excitement and fascination of working in the entertainment business.
The feature on Mr Anderson, who also appears on the front cover, is on page 162 and titled 'Sybil Barrington – The Queen of Bermuda'.  The book retails on Amazon.com for $24.95.
Read More About
Category: All, Entertainment, News, Style & Beauty