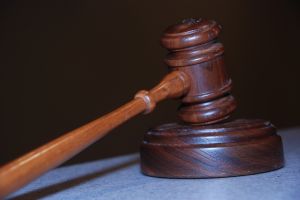 Former Omega Insurance CEO Richard Tolliday has filed a suit with the UK High Court to have his compensation case against his former employer heard in Bermuda, industry journal "The Insurance Insider" reports today [Feb. 10]
Mr. Tolliday resigned from Omega in March last year days after the company's shareholders succeeded in unseating chairman Walter Fiederowicz and a number of non-executive directors in a boardroom coup.
Earlier this week it was revealed Mr. Tolliday's lawyers had filed a writ in London's High Court against Bermuda-based Omega Insurance Holdings Limited in January, although details of the claim have not yet been disclosed.
Operating out of Crown House on Par-La-Ville Road, Omega Insurance Holdings Limited is a Bermuda domiciled international insurance and reinsurance group.
The company has business operations in Bermuda, London, Chicago and Cologne and undewrites predominantly short-tail property insurance and reinsurance account, with a focus on insuring small to medium sized insureds and reinsuring smaller insurance companies.
Mr. Tolliday had been understood to be negotiating a settlement in the wake of his departure. He had earned around $1.1 million in salary and benefits in 2009, according to Omega's annual report.
According to the terms of his contract Mr. Tolliday was entitled to a lucrative pay-off "should be there a change of control of the company and Tolliday's employment is terminated by the company, or he resigns for a good reason, within 12 months of the change of control".
In January Omega confirmed it had received an unsolicited approach from specialist underwriter Canopius.
Read More About