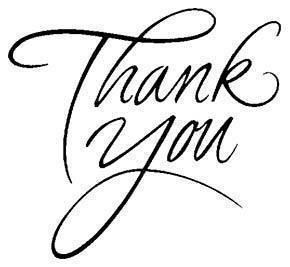 Over time, there have been some who have been interested to know the story behind Bernews, so in note of our one year anniversary here it is. It isn't what one would call a traditional business structure…as exactly one year ago today I launched Bernews with little more then a hope, a dream and a few dollars.
Like many Bermudians, I couldn't find a job. I had been unemployed for a length of time and — frankly speaking — had run out of money and was flat broke. My job prospects weren't looking any better, those oh-so-nicely- phrased rejection letters were piling up.
So I conceived the plan of Bernews, and borrowed $100 from my parents, who have been instrumental over the past year. I felt uncomfortable borrowing money, but felt it was such a low amount it was fine. That was used to buy the domain name and pay for several months of a cheap hosting package. As many web savvy people can tell, Bernews was built using free software.
I didn't own transportation, so that compounded issues – I needed to be able to travel often with minutes notice, late night, to all over the island to cover news.
Nevertheless, despite being unemployed, having no transportation, and being flat broke, I decided to start an online media outlet by myself. I knew this sounded completely ludicrous, so told only my parents at first [I did of course need to borrow the money from them!] I gave myself a 90 day window to make a success of it, or close it. I had no business cards, no transportation, no staff, not even equipment – I borrowed a camera.
I had anaylzed what niche could be filled within the local media, which for a small island already had an array of quality media outlets.  That I determined, was offering fast 24/7 coverage, something the island didn't have at that time.
Weekend news, breaking news when it happens, news on holidays and overnight etc. The slight hitch was I would need to do it all myself 24/7, since my trusty $100 wasn't exactly going to cover payroll.
Hence came the round the clock work schedule. Started at 5am each morning and worked till late evening, 7 days a week, sometimes pulling all nighters when news broke overnight. The first few months were just a whirlwind of work, running from place to place with my laptop, and sleeping 3-4 hours a day.
Naturally at first the website made not a single penny, and I didn't get paid for months. This was something that was greeted with suspicion by some who thought the business – which entailed a website I built myself with free software and no staff – cost some exorbitant amount. People sometimes assumed that Bernews was founded by a cabal of powerful people.
People would ask where Bernews is located, some appearing to expect Bernews to be have fully equipped Hamilton offices with dozens of staff members like traditional media.  The business has always been run from my home, which is in St Monicas Mission/Glebe Road.
In times when we have heard bad news coming from the area, it is an immense point of pride for me to say that the #1 ranked website in Bermuda is run by a resident of the area. It speaks for all the so-called "back of town" that despite our challenges, the areas contain many hard working people who contribute greatly to society.
As the months went on, no matter how hard I worked, it seemed it wasn't enough. Despite repeated requests on my part, some entities were still refusing to issue press passes or statements to me. I was running all over the island updating Bernews on a latop with mobile internet access while perched on a sidewalk outside whatever I was covering. I would get home and catch up on other duties till late in the night, sleep a few hours then repeat. Some work shifts stretched extremely long,  Hurricane Igor being the longest. Despite my best efforts — Bernews needed staff — but I couldn't afford to pay anyone.
Dennis Martins, who is responsible for all the great videos you see and most the photos, came onboard at first for the grand sum of $0 per month. For this princely sum of nothing, he provided excellent coverage. Bernews also started getting writing contributed by a veteran of the industry. Tim Hodgson, former editor of the Mid Ocean News, found out Bernews was bootstrapping along and offered his help. From historical features, business coverage and environmental pieces – he added a depth of coverage and brought his decades of experience. Earl Basden, owner of Islandstats, started helping out with sports coverage, free of charge. My parents have been helpful beyond description. When some are in the position of finding it hard to find good staff, Bernews was blessed to have found exceptional staff….all Bermudians. Months later, I managed to sift through all the business offers I had and found people who could financially assist on my terms, leaving the Bernews model as is and me in charge. Ad sales were steadily increasing bit by bit. Largely due to their own stellar work, Tim and Dennis have gone from free helpers to paid workers. They work extremely long hours, are on call 24/7 for breaking news, do an outstanding job for non-outstanding pay, and shatter any notion that Bermudians don't have a good work ethic. Earl remains onboard helping us with sports coverage, and I am extremely grateful to all three of them.
To all the companies that have chosen to give a new media outlet a chance and advertise over this past year; Bank of Butterfield, BELCO, Bermuda Air Conditioning, Bermuda Pest Control, Bermuda Supply, Business Bermuda, Bermuda Motors, Burrows & Lightbourne, Cablevision, Cambridge Beaches, Capital G, Centre on Philanthropy, Colonial, Computer City, Crissons, Northrock, Gibbons Company, HSBC, Link to Link, Logic, Fairmont, Platinum Realty, Regiment, and TBI…its has been much appreciated. You've enabled Bernews to not only stay in business, but to grow and expand. In the midst of a recession, we have created four new part/full time jobs – all Bermudian staffed.
To anyone out there who is in the same boat I was a year ago – unemployed and broke – I encourage you to go for your dreams. An old adage is "the best place to find a helping hand is at the end of your own arm." Get out there and work longer and harder than anyone else –you will find support and help coming from places you never dreamed of. We are blessed to live in an island where opportunity is there for us – sometimes we just have to work really hard to find it.
Although we have issues in our community and I have covered many of them this past year, I have also been privileged to see the best of this island. There are few places in the world where a community will rally round someone and assist them day in and day out. People who I never met before loaned me equipment. News tips came in from east to west, from all backgrounds. Complete strangers helped me with graphic design. Other media outlets and reporters welcomed me. Some of the finest minds in local media and technology offered me their free expertise, which I leaned upon greatly. From all walks of life, from East to West, from all backgrounds – locals showed themselves to be generous time and time again.
The level of community support Bernews received has been staggering. So many people lent a helping hand – the list is endless. People have mailed in photos, sent in video footage, called in new tips, and so much more. I debated whether to list people I should thank, but there are literally too many.
To those of you who helped Bernews grow – thanks. It may not have seemed like much to you, but all added up to be instrumental.  For everyone who sent in news or a photo, who emailed in a tip, who sent in sports reports, who left a comment on the site, who joined our Facebook page, who emailed in when you spotted a typo, who offered advice or a kind word – you contributed to the success, and in fact were literally essential.
Bernews would not exist today without the community support. I am extremely grateful.
- Patricia Burchall.
Read More About
Category: All