Bermuda Investor Community Limited announced the launch of "Bermuda's first fully digital platform bringing qualified individual investors and entrepreneurs together."
A spokesperson said, "Bermuda Investor Community is a sister company of Ignite, the island's first privately funded entrepreneurial accelerator. The launch of the Community's online platform marks the realisation of a key goal for the founders of Ignite; to create a formal channel connecting qualified investors with Bermudian start-ups and small businesses. All profits from the Community's activities will be recycled into the Ignite programme."
Quick scroll of some of their website's homepage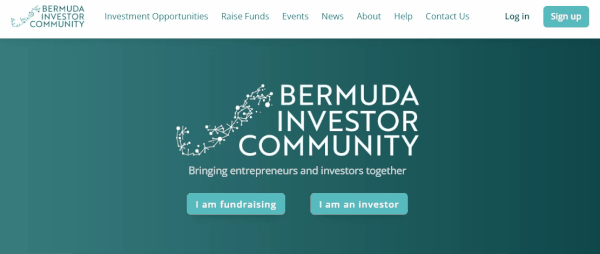 Caroline McGill, Executive Chair of the Bermuda Investor Community, said: "We are excited about our launch and we invite investors and entrepreneurs to register on our platform ahead of our official launch event.
"The platform is structured to help entrepreneurs present their investment needs in an investor-friendly way, while protecting any commercially sensitive information. Similarly, investors can find opportunities to invest on the platform while remaining discreet. Our fantastic group of volunteers, including experienced finance and investment professionals, have been working tirelessly to prepare our entrepreneurs for investment and we are very excited to have a number of investment opportunities ready to present to investors."
Don MacKenzie, co-founder of Ignite said: "To date, the work of Ignite has resulted in significant job creation and boosted Bermudian entrepreneurship through education and mentoring. The Bermuda Investor Community is the next step in creating an ecosystem that supports Bermudian entrepreneurs and small businesses. Ultimately, it is our hope that creating a formal investment market for small businesses will further accelerate job creation, economic opportunity and a diversification of the economy that benefits all Bermudians."
Sean Reel, Executive Director of Ignite said: "Entrepreneurs in our community are building strong engines for economic recovery and yet accessing capital to grow their business is challenging in Bermuda. Raising funds can be difficult in a small community such as ours, where privacy is highly valued and capital can be difficult to find. The Bermuda Investor Community is a welcome solution to these problems and a much needed boost for small businesses ready for growth."
To learn more, visit investorcommunity.bm.
Read More About
Category: All, Business, News, technology