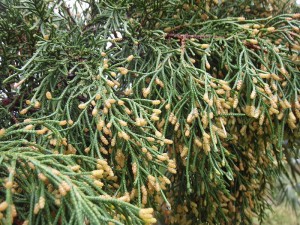 Tucker's Point Hotel has announced that "A full 12-acre reforestation programme will be implemented should the SDO be passed."
Last week Tucker's Point spokesperson said if the SDO passes in the Senate, it will donate over 28 acres of land to Bermuda.
Tucker's Point recently applied for a Special Development Order [SDO] for the property, which a number of local groups and residents have objected to; including the Bermuda National Trust, Bermuda Environmental and Sustainability Taskforce [BEST], Citizens Uprooting Racism in Bermuda [CURB], Greenrock, SOS, Tucker's Town Historical Society, Dr David Wingate.
In addition, almost 2,000 people signed an online petition objecting to the SDO. The SDO has passed in the House of Assembly, and is due to be debated in the Senate this week.
The hotel statement said "The area, located just off Tucker's Point Drive, will be planted with hundreds of endemic Cedar trees. An area will be kept for guests that get married or honeymoon at the resort to plant a small Cedar tree in memory of their celebration, a Bermudian tradition. The plot of land is currently covered with Casuarinas and other invasive species."
Ed Trippe, president, Tucker's Point, says: "The Bermuda Cedar has a lot of significance for Bermudians and we wanted to create a special grove on the island where Cedars can be propagated. We also wanted to create a special place at the resort where those that get married or honeymoon at Tucker's Point can take part in a Bermudian tradition if they wish. We're excited to be developing the grove later this year."
A spokesperson said, "From its beginnings Tucker's Point has been conscious of the importance of protecting its environment – 240 acres of profound natural beauty and ecological importance. Stewardship measures have been in place since before Tucker's Point first broke ground, and new initiatives continue to evolve as the resort strives to become the first green certified hotel on Bermuda."
"A full 12-acre reforestation programme will be implemented should the SDO be passed. The reforestation programme will include the planting and preservation of endemic, native and ornamental plants such as Cedars, Palmetto, Fiddlewood and Olivewood on the development sites, along Castle Harbour Drive, on the golf course and on White Crest Hill [formerly the old water catchment]."
Read More About
Category: All, Environment, News