A few hours after a stabbing in Sandys, emergency personnel were back in the west end this evening [Mar.20] responding to a fire.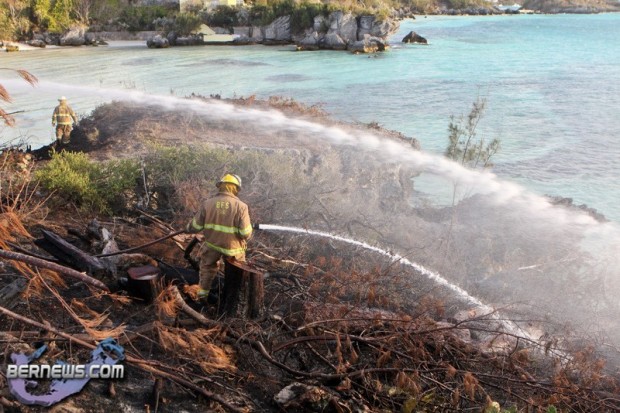 At approximately 5:15pm multiple trucks and personnel from the Bermuda Fire Service responded to a brush fire in the water side area of West Side Road, Sandys.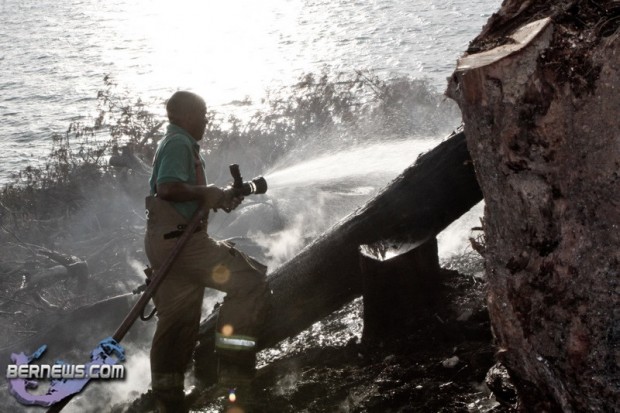 A Bermuda Fire Service spokesperson said that they received a report of a brush fire just past 5pm, and responded with three fire trucks and 14 personnel. Area residents looked as the firefighters brought the flames under control.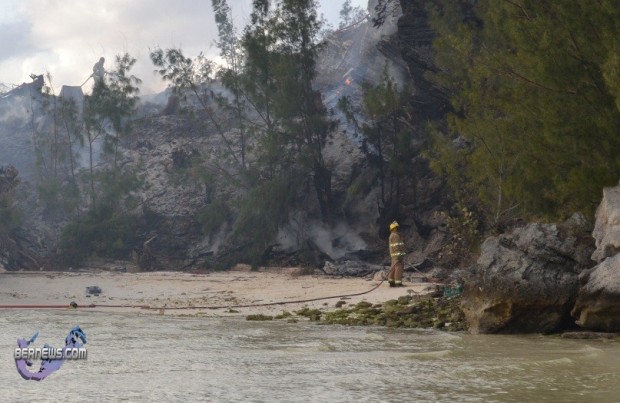 The fire was 250 by 50 ft wide, and it took approximately 1.5 hours to bring the fire under control. There were no injuries, and the only property damage was to a small punt in the beach area. The cause of the fire is unknown at this time.
This is the second brush fire in the west end this month, following the fire on the Riddell's Bay Golf Course last week.
Read More About