As windy conditions affected the rest of the field, it came down to only one boat remaining in the Annual Edward Cross West End Sailboat Comet Race, which sees the island's sailors race from Somerset to St George's. Rockal Evans and Benn Smith sailing in Hot Tamali finished today's [June 20] race in 2:37.00.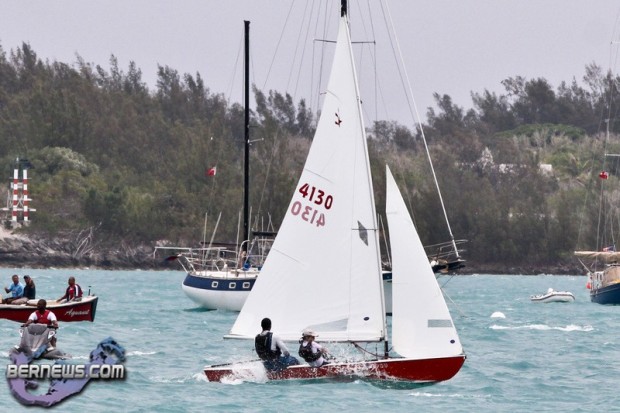 People lined the waters edge in the town of St George's to watch the conclusion of the annual race. The lone comet to finish, entered the harbour amongst spectator craft that were following the duo towards the finish line located just off of Ordnance Island. They weaved through anchored yachts heading towards the finish marked by two buoys. The sound of applause, praise and horns could be heard as they crossed the line and headed towards the East End Mini Yacht Club.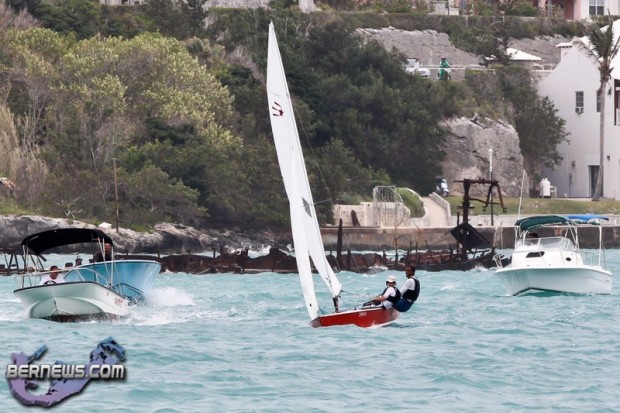 Eleven boats started the race in the west end, and towards the end it the race it came down to 'Hot Tamali' and Stephen Dickinson and Pat Young in 'Kitty Hawk' as the last two boats remaining. After Dickinson and Young broke their mast, 'Hot Tamali' continued the race solo. They capsized in the St George's area, however managed to get going again to claim the 2011 title. You can view photos of the start of the race here.
Read More About