Yesterday [Sept.29] Parks Department employees presented a cheque for $3,000 to the family of a fellow worker who recently passed away. Victor Moniz had worked for the Parks Department for 50 years, and his co-workers decided to raise funds to assist him when became ill.
Members of the Parks Dept present the cheque to Mr Moniz's daughter: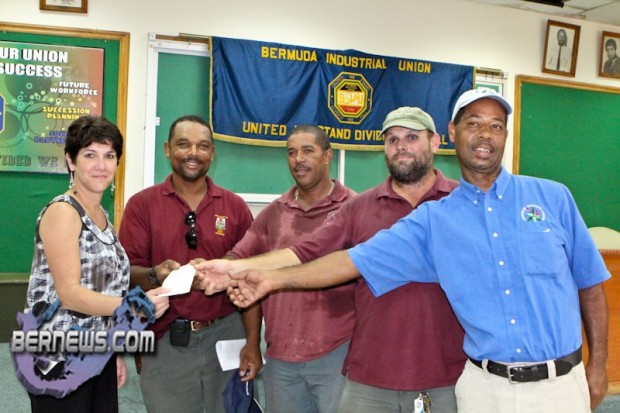 "We all came together, we found out he was abroad and found out he had problems with his insurance. We said 'if they aren't going to help, we will'. It was a team effort," said one of Mr Moniz's co-workers.
"We were raising it for one thing, but we didn't expect the end. Our condolences go out to his family."
Members of the Parks Dept, BIU President Chris Furbert, the family of Victor Moniz: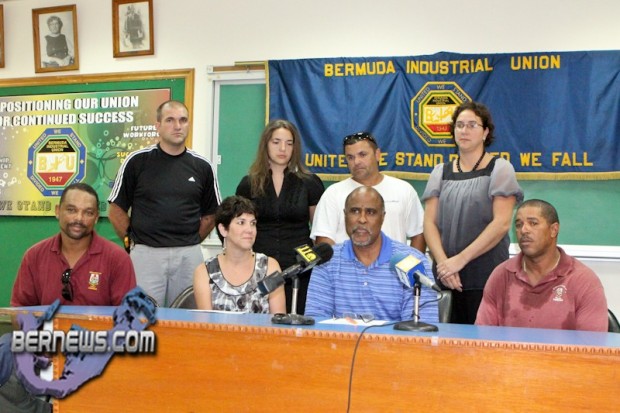 Speaking on behalf of the Moniz family, Victor Moniz's daughter said, "I just want to thank everyone for their support and for being there for my Dad."
"My Dad loved his job, he had a lot of friends in Parks, he always talked about his friends, his job. So I think what they have done is so overwhelming that saying thank you would never be enough. I really appreciate everything they did for my Dad."
Press conference video:
Read More About