The 2011 Corona League Season kicked off at the BAA Field yesterday [Sept.17]. Play got underway at approximately 3:00pm with Vasco Mariners taking on North Village for the RUBiS Charity Shield.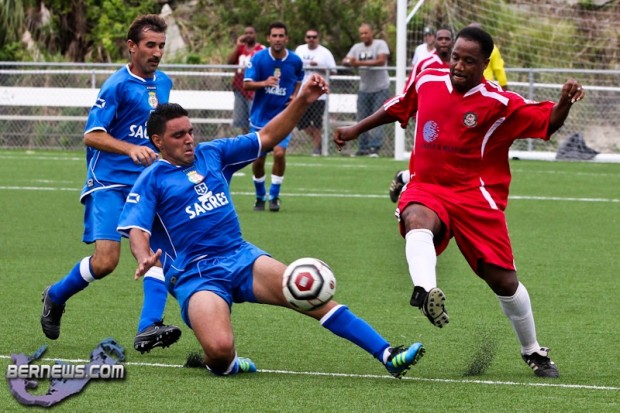 Eugene Calder capped off making his debut in the league by giving the North Village Rams the lead in the first half. Vasco's veteran Quincy Aberdeen equalized with a blistering right footed shot that beat Dwayne Adams in goal for the North Village Rams.
The North Village Rams got second half goals from both Ross Lambe and Nakia Smith to give them the first ever RUBiS Charity Shield. Final Result: Vasco 1 – North Village Rams 3
The Corona League have a double header at the BAA Field on Friday night [Sept.23] when St. George's take on St. David's at 6:30pm and Tuff Dogs battle Robin Hood in the second game of the night at 8:30pm.
Click photos to enlarge:
Read More About