The Department of Airport Operations advised that, due to extremely high tides, there has been some minor flooding in the Long Term Parking Facility at the LF Wade International Airport.
The statement issued said, "Several cars in the facility were affected by water rising as high as the axle on some vehicles. As a result of the flooding Airport Management moved six cars which may have been affected.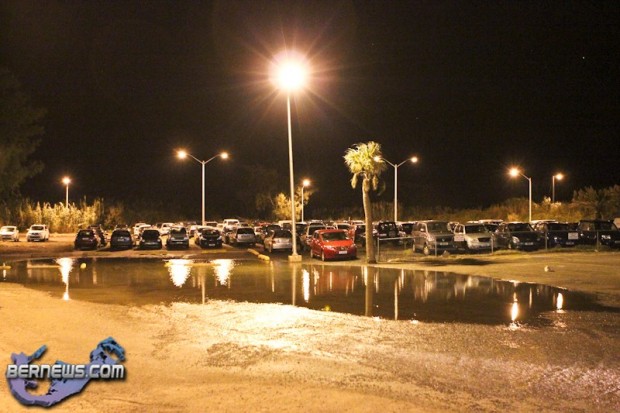 "Car owners are reminded that parking is at their own risk and while in this one instance DAO was able to take preventive measures to help safeguard vehicles, by no means will this be guaranteed for any future events of this nature.
"According to the Bermuda Weather Service Bermuda is currently being affected by an oceanographic feature known as a 'warm eddy' as well as a spring tide which combined to raise sea levels by approximately a foot above normal."
Read More About
Category: All