The Berkeley Institute was packed on Saturday night [Mar.10], as droves of locals came out in support of Bermuda's Teresa Perozzi who was defending her WBA Middleweight Title.
The 38-year-old boxer entered the arena being lead by the island's traditional gombey dancers, receiving tremendous applause from the fans gathered in the stands.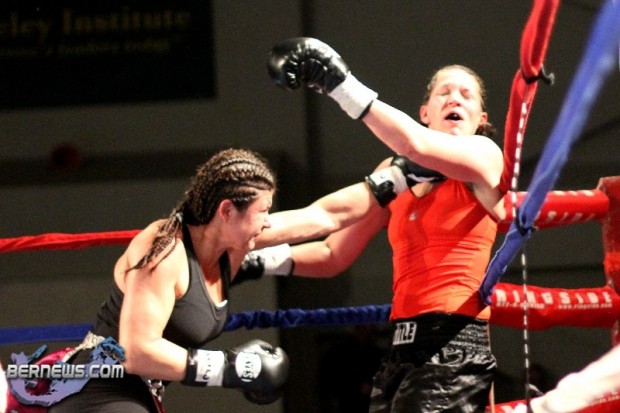 The fight went the distance, with the judges declaring Ms Perozzi the winner over April Ward, a 26-year-old boxer from Arkansas. For ten videos of the other fights that took place during "Fight Night" see here.
Video #1:
Video #2:
Video #3:
Video #4:
Video #5:
Read More About