Corona League Football action continued on Saturday [Mar.10] with three games being played at the BAA field.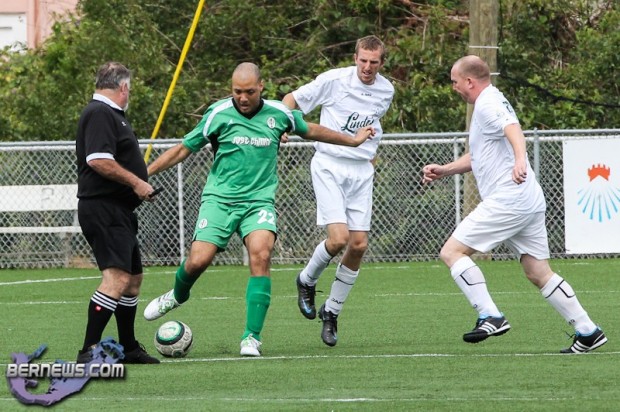 BAA 12 Valley 0
BAA got six goals from Neal Churchill, while Peter Coleman and Damien Mendoza both scored twice. Jermaine Simons and Adam Shaw added a goal each to the game total.
Lock n Key 5 Lobster Pot 5
Stevie Astwood scored four times for Lock n Key in this tie game, while Tori Russell scored the other as they drew 5 – 5 with Lobster Pot. Kanhi Fray scored a hat-trick for Lobster Pot, who also got goals from Mike Steede and Matthew Steede.
Tuff Dogs 4 Vasco 3
The Tuff Dogs got goals from Yusef Pitt, Kevin Hurdle, Reed Gaglio and Lamual Crofton as they defeated Vasco 4 – 3. Ricardo Medeiros scored twice for Vasco and Rui Sebestiao scored the other.
Click to enlarge photos:
Read More About