The Bermuda Netball Association Summer League Netball season continued yesterday [May 29] at the Bernard Park. Undefeated League leaders Breakers defeated Public Works 39 – 20.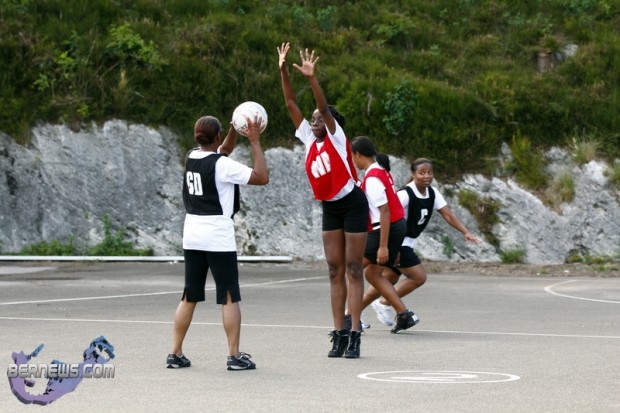 Debra Saltus led the Breakers to victory with 22 goals while Darrika Woodley-Simons added 10 goals and Kirstin Saltus chipped in with 7 goals. Kristin Holman scored 12 goals for Public Works who also got 8 goals from Carla Scott.
Vernicka Symonds scored 30 goals and Tyra Simmons scored three times for second place PHC Lady Zebras in their 33 – 21 win over BMA. Family defeated PWC 24 – 20 with Jennifer Simmons scoring 18 goals for PWC and Ebhone Jones scoring twice.
The Space Hoppers defeated St. George's 49 – 18. Diane Moore scored 38 goals to lead the Space Hoppers to victory while Mel Brown added 10 goals and Abbie Caldas scored once.
Read More About