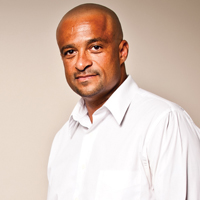 [Opinion column written by R Wayne Scott]
Bernews published a long column by Col David Burch a few days ago, in which he argued that the Progressive Labour Party had done many good things for Bermuda during their 14 years in office.
The One Bermuda Alliance agrees. No one wants to deny or diminish the good things the PLP has done. In fact, we thought his list of examples was unduly short…we would have added at least the land tax break for seniors, FutureCare (which we think is a good idea, though in need of a lot of fine tuning), the compromise over the siting of the new hospital, getting the new Police and Courts building in Hamilton built at last and the land swap which resulted in the saving of the Southlands property for the people.
But the Government's record does not consist only of good ideas and projects that have benefitted the Island. There have been bad things as well, and we submit that the bad things far outweigh the good, and speak to the Government's bad attitude towards the job of governance.
They have been careless…to say the least. The cost overruns at Berkeley, the new Testing Centre on North Street and in other projects are notorious testimony to that.
They have been unable to sort out their own problems – the Uighurs and the consultancy scandal involving senior officials at the BLDC are examples of that.
They have not operated in "the sunshine of public scrutiny", though they constantly claim that transparency is one of their core principles. The difficulties the press, the Auditor General and other Bermudians have in getting answers to questions is well known.
They have been hubristic, spending millions of dollars on themselves and their friends – on travel, on cars, and on lifestyles of conspicuous and unnecessary luxury.
They have been arrogant – Col Burch himself is famous for his aggressive treatment of businessmen, foreigners and people who ask too many questions. He is not the only one, by any means.
But, above all, they have mismanaged Bermuda's economy. They have spent money without thought and without care, to the point that Bermuda now faces a huge mountain of debt which they have no plan to pay back. It has taken them just six years to get us into a $1.5 billion hole which is growing by the day.
They say it was all an investment in shielding Bermudians from the pernicious effects of the global recession. But the global recession ended for most countries a long time ago.
Their spending seems not at all to have protected Bermudians, thousands of whom are now suffering from unemployment, underemployment and an economic squeeze never before felt this country before. And they can't explain where all the money went.
If the electorate asks the OBA to clean up this mess, we have a well-developed plan to get Bermuda moving again. Among the steps we would take are these:
We would stimulate Bermudian jobs growth by giving employers a two-year payroll tax exemption for all new Bermudian hires.
We would establish an independent Contractor General to oversee Government construction projects to ensure fairness, enforce rules and eliminate wasteful cost overruns.
We would protect Bermudian jobs by cracking down on employers who abuse immigration rules.
We would support small businesses by directing to them 20% of all government goods and services spending – about $80 million a year.
We would revive Bermuda tourism by creating a Tourism Authority that puts professionals, not politicians, in charge of the industry.
We would use growing government revenues to reduce debt and restore and strengthen social programmes.
We would end wasteful government spending through the creation of a Spending and Government Efficiency (SAGE) Commission.
Another benefit to the people of Bermuda that has occurred as a result of the PLP's conduct in Government over the last 14 years has been that the OBA has learned how not to do it.
We have learned that the people must come first if Bermuda is to recover from the excesses of the last 14 years. We will put them first, leaving no one behind as we get Bermuda back on track, working for the people.
It's time for a change!
- R Wayne Scott is the OBA candidate for C#27 Warwick North Central, where he will match up against the PLP's Lt/Col David Burch.
Read More About