Bermuda Maritime Operations received a call from the Hong Kong registered container ship New Delhi Express at approximately 5.37pm on Wednesday [Dec 12] reporting a crewman was suffering from a medical condition and needed evacuation.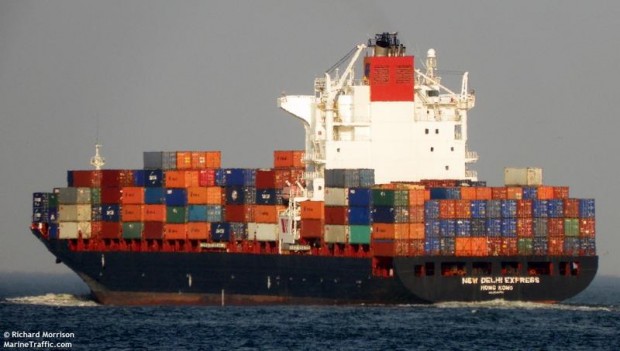 A Maritime Operations spokesperson said contact was made with the US Coast Guard to coordinate a possible air lift of the crewman. It was determined that the ship which was 150 nautical miles off Bermuda should divert to the island.
The vessel arrived shortly after midnight and the sick crew member was transferred via pilot boat to an awaiting ambulance at Ordnance Island. The 36-year-old Sri Lankan national was transported to hospital for treatment.
The 40,000 tonne container ship eventually continued on its journey which originated in Charleston to a port in Egypt.
- Photo by Richard Morrison, Marine Traffic.com
Read More About
Category: All