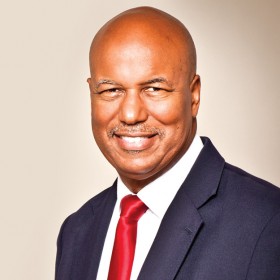 [Updated w/PLP response] "The PLP platform released last week, has "no plan to grow jobs" and promising that the Government will "grow thousands of jobs as the Premier said is not a plan, " Shadow Finance Minister Bob Richards said.
"The bitter reality in Bermuda today is that people are living the Government plan – with more than 10,000 Bermudians either unemployed or under-employed and nearly 40% of our young people (16-24) without a job," said Mr Richards.
"By contrast, the One Bermuda Alliance has released a comprehensive Jobs and Economic Turnaround Plan to create 2,000 jobs and restore confidence and opportunity to our troubled economy.
"The Plan was introduced to answer the number one concern of Bermudians today, which is an economy that is no longer working for them, and to underline our commitment to ending the hardships so many are experiencing. The OBA decided to issue this statement because the Government needs to be challenged on the gap between their rhetoric and reality.
"For example, in her platform roll-out statement, the Premier said her Government had 'already demonstrated sound fiscal management and that 'we know how to manage budgets in a prudent pre-growth manner.' But is that true?
"The Government's record over the last seven years says it has not managed budgets prudently. Government is now in its fifth straight year of deficit spending, meaning it spends more than it takes in and has borrowed more than a billion dollars to fill the gaps.
"That's not prudent management in my books. What's more, until the Premier took the reins as Finance Minister there had been no such deficits in Bermuda's modern history," continued Mr Richards.
"The Premier also promised 'sweeping economic development' to restore jobs, without providing any details of what she means. Bermudians want to know what their government is actually going to do to turn around the economy.
"Ending unemployment and under-employment is the biggest challenge in Bermuda today. The OBA has a plan to create 2000 jobs do just that. The current Government does not," concluded Mr Richards.
Update 6.37pm: In response, a PLP spokesperson said: "Given the fairy tale promises about jobs that the OBA has made, it's laughable that Mr. Richards would attack the PLP on the issue."
"Once again, Bob Richards and the OBA aren't answering the tough questions about their real plans for Bermuda. They aren't telling us what their Cuts & Pain Commission has planned. What will their unelected Cuts & Pain Commission cut?
"Is your FutureCare safe? Is your DayCare safe? Is the EEZ safe? Are job training programmes safe? Are our public schools safe? Do you really trust Bob Richards, the OBA and their Cuts & Pain Commission to protect the jobs, schools, programmes, benefits and opportunities that you and your family rely on?
"It's shocking that Mr. Richards refuses to acknowledge the fact that the PLP offered plenty of specifics to help get Bermudians to work. We offered specifics like Job Corps Bermuda, a multi million dollar investment in job creation, training and mentoring targeted at Bermudians 18-24.
"We offer the One Stop Career Centre which will be the place that all Bermudians can go to get the job training and placement services they need. We offer the development of a new bond market and a regulatory environment for Islamic Finance to bring new investors and international business dollars into our economy.
"The choice that Bermudians face on Monday is clear – a PLP that has surely and steadily moved Bermuda forward during the greatest global economic crisis since the Great Depression and an OBA that makes fairy tale promises and won't tell you what their Cuts & Pain Commission is really all about."
Read More About