Race #1 of the 2013 Bicycle Works Racing Series got underway today [Jan 13] at the Arboretum. A record 72 riders turned out to challenge the course and each other in mostly fine conditions. The one mile course challenged riders with a hill climb, tight turns and flowing trails.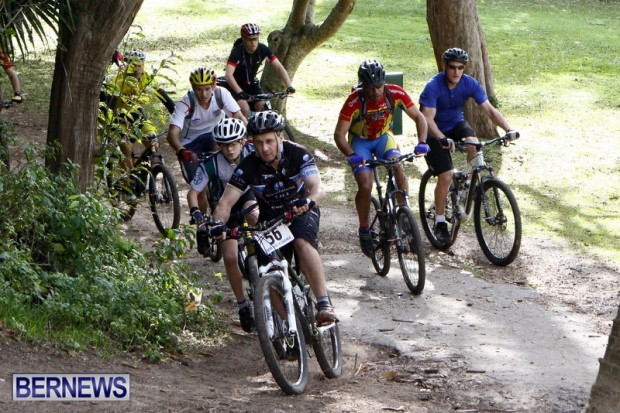 With Dominique Mahyo out for the next few weeks in boot camp at the Bermuda Regiment, this left the door open for the Male 'A' class riders to take advantage of the absent Mahyo. After 7 laps Mark Hatherley took top honors followed by Neil De St Croix in second and Deshi Smith in third.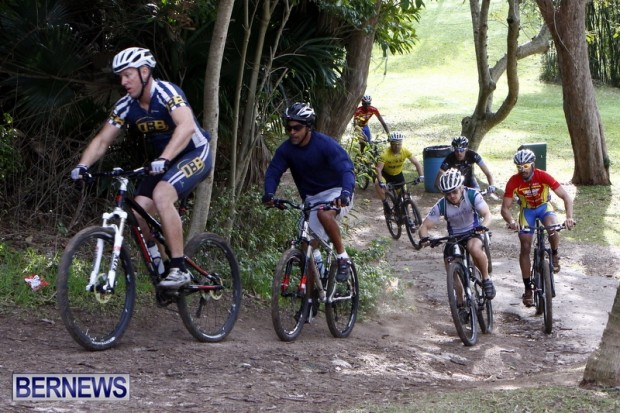 In Male 'B' class, Daniel Oatley picked up where he left of last year and took the class. While Johan Viver finished second followed by Richard O'Connell in third. Female 'B' was dominated by Gabriella Arnold with Wenda Roberts in second and Ashley Kirkpatrick in third.
In The Novice Male Class Darren Dowling was first followed by Paul Tetley in second and Kyle Adams in third. Brittany Uddin was the first female novice finisher.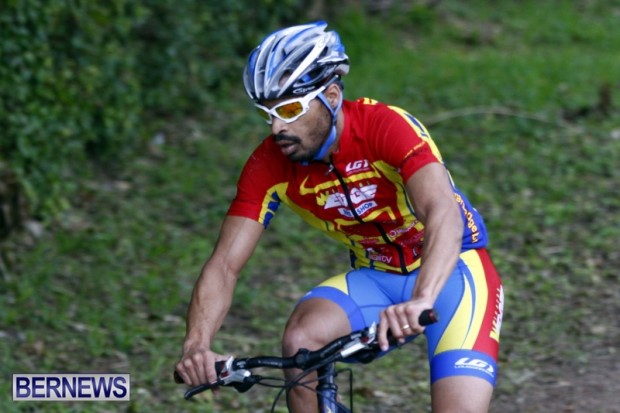 In the Junior Male 13-16 class Mathew Olivera was first followed by Christian Oatley in second and Zion Dowling in third. While in the Junior Female 13-16 class Alyssa Rowes took top honors followed by Victoria Davis in second and Tristian Narraway in third.
In the Junior Under 12′s Nahje Smith took top honors followed by Alexander Miller in Second and Cristian Roque in third. Racing continues next Sunday at Fort Scaur starting at 9:00am with Race 2 of the Bicycle Works Mountain Bike Racing Series.
The full results are below [PDF here]:
Read More About