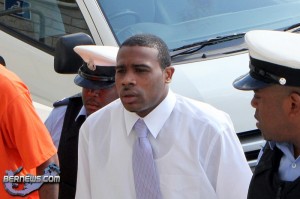 Ronniko Burchall appeared in Magistrates Court this morning [Feb 15], where he was charged with wounding a person with intent to cause grievous bodily harm.
The defendant's current address was listed as Westgate Correctional Facility. This offence was alleged to have happened on 29th December 2012 in Sandys Parish.
Because the charge is indictable, Burchall, 24, was not required to enter a plea. The Senior Magistrate noted that Burchall was already in custody on another matter but ordered him held over until a mention date in late February.
At this hearing Burchall was unrepresented, but told the Magistrate that he anticipated being represented by a lawyer at a later date.
- File photo
Read More About
Category: All, Court Reports, Crime, News