The Bermuda Triangle will provide one of the settings for the eagerly anticipated video game "Assassin's Creed 4: Black Flag" which is being released later this year,
According to a report by Gameranx, the mysterious area of the Atlantic ocean bounded by Bermuda, Florida and Puerto Rico has both the Assassins and Templars searching to uncover its location — and its secrets .
"Assassins Creed" is a best-selling historical action-adventure open world stealth video game series; the game centres around a centuries-old feud between highly fictionalised versions of two historical secret societies, the Knights Templar and the Assassins.
In addition to the Bermuda Triangle, "Assassin's Creed 4: Black Flag" will also feature three main cities as well as several other locations to explore.
Screen shot from "Assassin's Creed 4: Black Flag"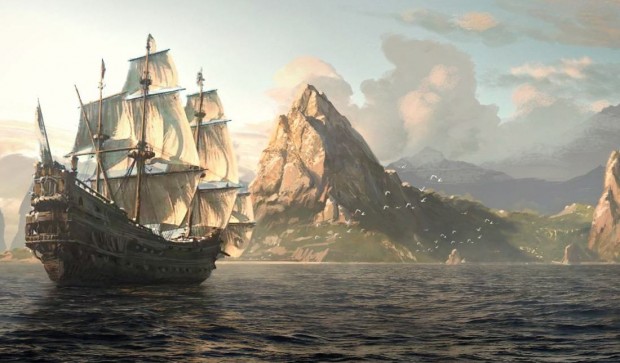 The video game is currently being developed by the French company Ubisoft for the Nintendo Wii U, PC, PS3, PS4, Xbox 360 and Xbox 720 platforms.
It will be released in the North American region starting on October 29.
The mythical Bermuda Triangle — where ships, aircrafts and people are said to mysteriously disappear — also provided the backdrop for the 2010 video game "Dark Void" which Brad Pitt's production company later optioned to adapt into a major picture picture.
The term "Bermuda Triangle" was coined in the February, 1964 issue of "Argosy"; the magazine carried an article by Vincent Gaddis entitled "The Deadly Bermuda Triangle" which argued that the US Navy's Flight 19 and other disappearances were part of a long-established pattern of strange events in the region.
Preview trailer for "Assassin's Creed 4: Black Flag"
Read More About
Category: All, Entertainment, technology