Yesterday [May 2] the Bermuda Football Association held a ground breaking ceremony for the planned Clyde Best Centre of Excellence at the BFA field in Devonshire.
The Centre is named after Bermuda's own Clyde Best, a world class athlete who helped pave the way for the black footballers of today. One of the first black players of the modern era to establish himself in England's top division, Mr. Best played for London club West Ham United.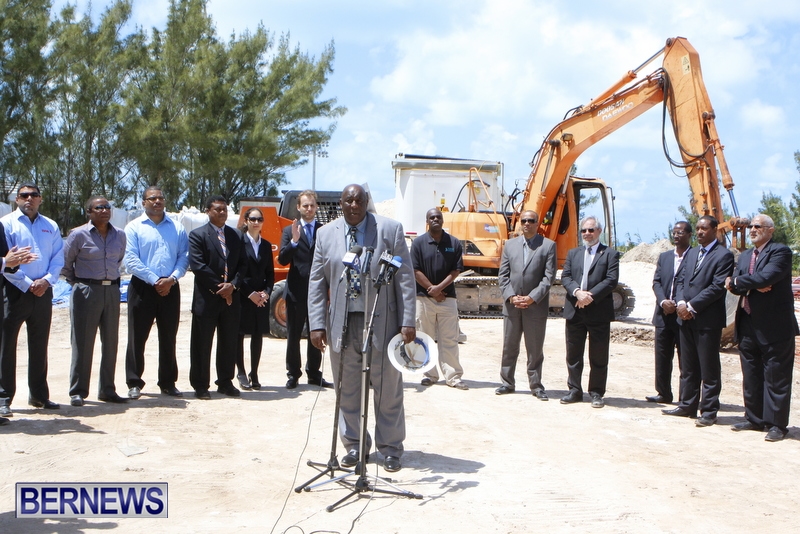 He played 218 games and registered 58 goals for West Ham over seven seasons between August 1969 and January 1976. The Bermudian is known the world over by football fans, and was featured in a CNN special last year as a football pioneer.
Mr Best said, "It was because of the game of football that I was able to achieve what I did. My mom and dad are not here any more but if you are up there looking I know you would be proud. Thank you so much to everyone, this is something I will remember for the rest of my life."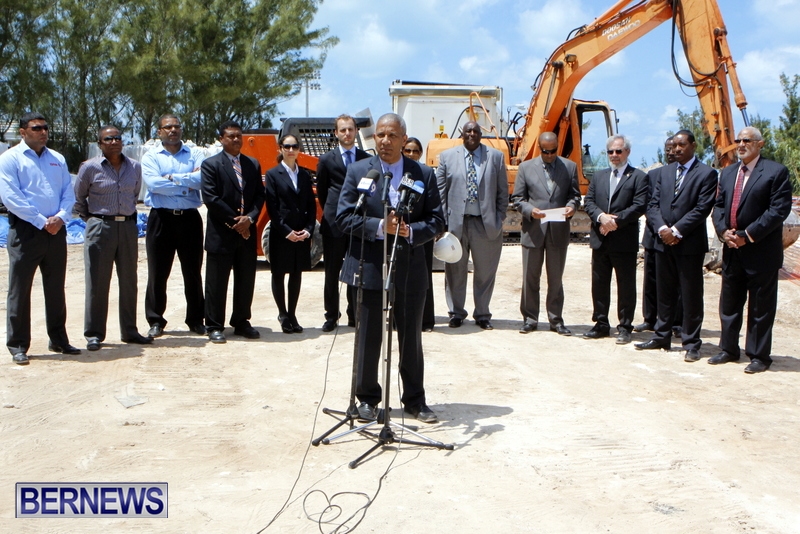 Visiting FIFA officials, BFA President Larry Mussenden, Minister of Community & Cultural Development Wayne Scott, Minister of Public Works Trevor Moniz, Speaker Randy Horton and BFA Executives all attended the ground breaking ceremony.
BFA President Mr Mussenden said, "FIFA gave to the Bermuda Football Association and people of Bermuda $1.5 million a few years ago to develop the field.
"For this building that is going to be developed here, FIFA have given us over the period of two or three phases $1.3 million to erect the building, which will be a two-storey building."
"I'm delighted to be associated with this ground breaking ceremony," said Minister Wayne Scott. "The BFA's dream of having its own facility is finally coming to fruition and in the process a Bermuda football icon will be indelibly memorialized as the BFA's Academy of Excellence will be named after Clyde Best."
Speaker of the House Randy Horton — also a former professional footballer — said, "We are honouring today a man I had the privilege of striking goals with. I think it's wonderful the BFA decided to honour him by naming this center after him."
Click photos to enlarge:
Update 8.22pm: The plans for the Centre are below [PDF here]
Read More About