The Bermuda High School for Girls [BHS] announced their GCSE/IGCSE results for the academic year 2012/2013, with 100% of the 2012/2013 candidates passed the IGCSE and GCSE exams.
91% of the students achieved five A*-C grades in five and more subjects, including English and Mathematics. 42% of the results were A* and A grades which is twice the UK statistic of 21% and the best at BHS since 2007. 66% were A*, A and B grades. 95% of the Year 11 students sat nine subjects each with the remainder sitting eight subjects each.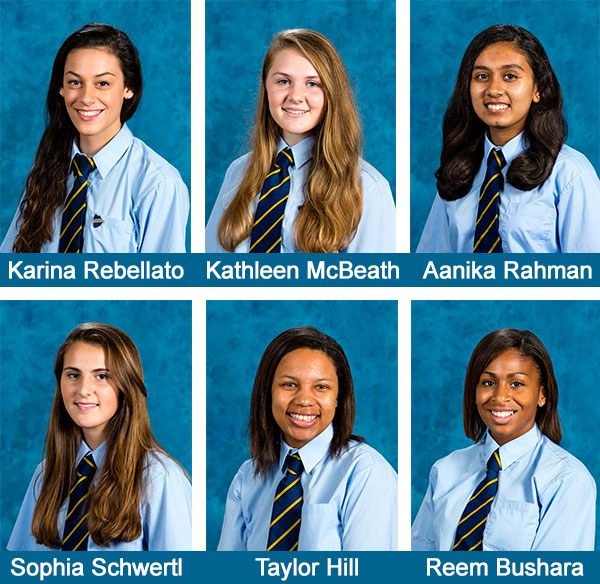 The Head of School, Mrs. Linda Parker commented, "I am delighted with these results. I am particularly proud of these students as they have proven their ability to surpass expectations as predicted by the baseline data. This is not only the result of the students' self-discipline, hard work and focus, but also the result of teachers taking a personalized approach to their students' abilities and encouraging them to fulfill their potential.
"These results confirm that the BHS approach adds significant value to the educational experience. I would like to specifically congratulate the top 6 students: Karina Rebellato -8A*,1A; Kathleen McBeath -5A*,4A; Aanika Rahman -5A*,4A; Sophia Schwertl – 4A*, 5A; Taylor Hill – 3A*, 4A, 2B; and Reem Bushara 3A*, 3A, 3B."
Mrs. Parker concluded, "It is our belief that every student can excel and these students have certainly risen to the challenge. I would like to thank our hard-working, dedicated and qualified teaching staff for their unwavering commitment to raising every student to meet these high academic standards."
Read More About