Bermuda HealthCare Services hosted an open house on Sunday [Sept 8] to unveil their new MRI system; The Siemens Magnetom Espree 1.5T MRI. In attendance were Acting Premier Michael Dunkley, Health Minister Patricia Gordon Pamplin as well as several current and former Members of Parliament.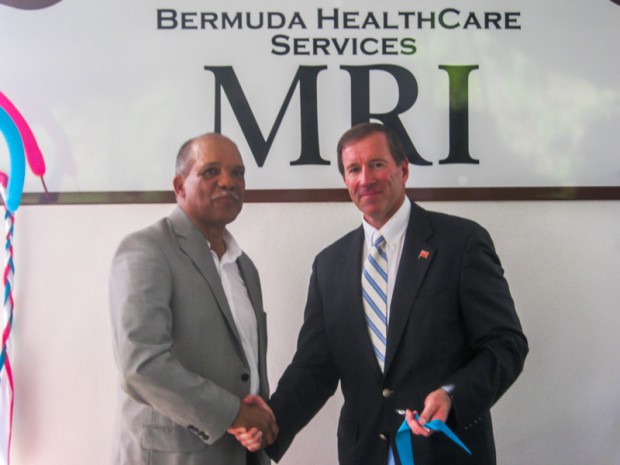 Executive Chairman Dr. Ewart Brown said, "For 20 years Bermuda HealthCare Services has been committed to providing our patients with the highest quality medical care available.
"The Siemens Magnetom Espree 1.5T represents the cutting edge in MRI technology. With greater comfort, less claustrophobic environment the ability to have scans read at Lahey Clinic within 24 hours and convenient parking, our clients will be able to receive an unparalleled level of quality service.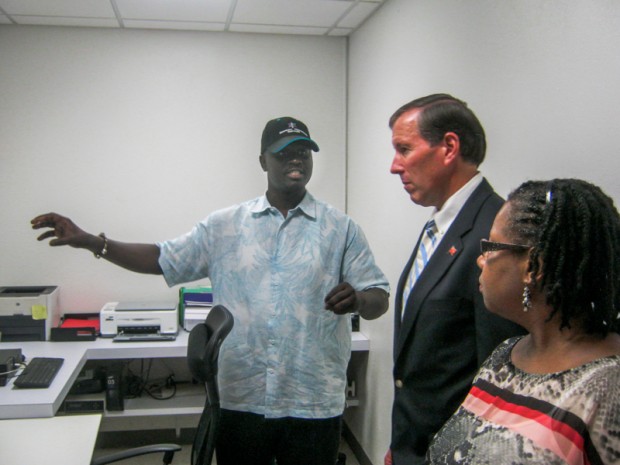 "This new MRI System represents the pinnacle of comfort and technology and we appreciate the tremendous response by the public today at its unveiling."
Founded in 1993, Bermuda HealthCare Services is Bermuda's largest healthcare provider outside of KEMH. BHCS recently celebrated its 20th Anniversary having served more than 240,000 patients.
Click to enlarge photos:
Read More About