Bermuda's reigning Figure Champion Sabrina Burgess has been featured in a multiple page spread in the latest issue of Retro-Fit Magazine, an online publication based in Barbados that covers physique athletes and competitions throughout the Caribbean.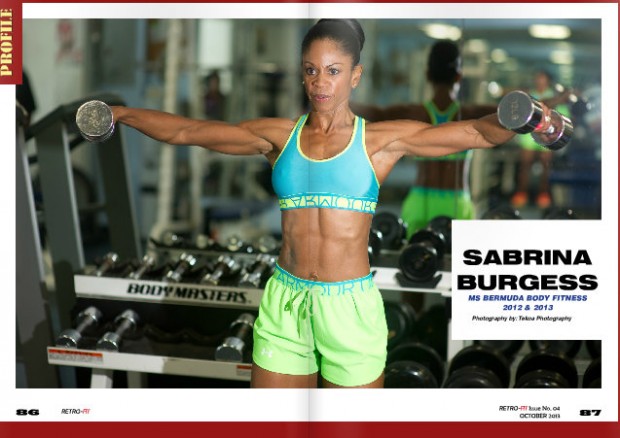 Ms Burgess won the Figure Short Class and Figure Overall at the 2013 Bermuda Night of Champions. The 44-year-old then represented Bermuda at the CAC Bodybuilding & Fitness Federation Championships in the Dominican Republic last month, where she placed second in her class.
Ms Burgess is a two time local champion, having also captured the Short Class and Overall win at the 2012 Bermuda Night of Champions. She went on to compete in that year's Central American and Caribbean [CAC] Championships in Puerto Rico, placing third in her class.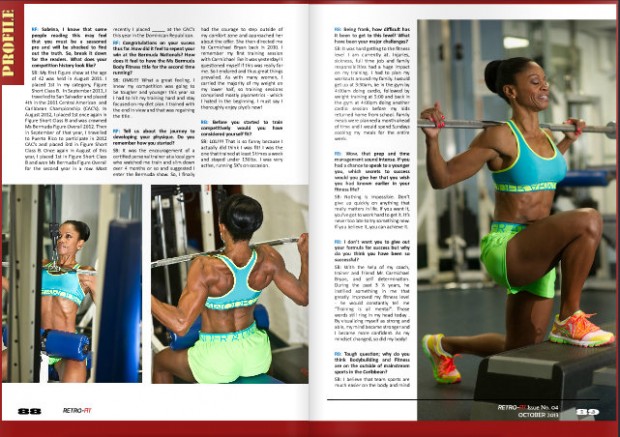 The magazine can be read online here, and to jump straight to the feature article on Ms Burgess , which includes images by Tekoa Photography, go page 86.
The magazine is also embedded below, starting from the section on Ms Burgess. Click the right hand arrow to move to the next page, and click the actual magazine to enlarge to full size.
Read More About