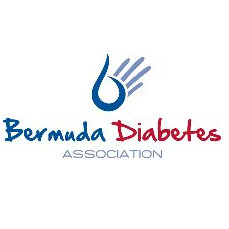 The Bermuda Diabetes Association invites the public to join them on City Hall's steps this Friday November 1st, 2013 at 12:30pm for the official opening ceremony of Diabetes Awareness Month.
Observed each year in November, this is the official month for communities across the world to talk about diabetes and encourage education and action to improve the poor outcomes that are seen because of diabetes.
"We are excited to have a number of events going on throughout the month," comments BDA Vice Chairman Dr. Annabel Fountain. "Diabetes Month gives us the opportunity to educate the community and encourage simple but important lifestyle changes that will improve your health, which is something that is needed, especially in Bermuda."
The opening ceremony will inform the public about Diabetes Awareness Month and introduce them to the various events that will be happening during November. The BDA works to improve diabetes awareness in Bermuda to reduce the prevalence of diabetes and its devastating complications on the island.
"We estimate that up to 25% of Bermuda's adult population has diabetes and many are not even aware of it." explains Dr. Fountain. "In Bermuda most of our food is shipped in; much of it is packaged and has a lot of hidden sugars in it.
"The consequences of excess sugar in the diet include obesity, heart disease and diabetes. According to studies Bermuda has one of the highest rates of obesity, higher than even the USA."
The Mayor of Hamilton as well as the Permanent Secretary for the Ministry of Health will be among the attendees talking at the opening ceremony.
The ceremony is only the first of a number of events planned by the BDA over November. As well as the usual health and foot screenings and education events throughout the island, the BDA is hosting a Healthy Hospitality Tent at the Rugby Classic and a 2k Charity Walk on the evening of the full moon.
Visit here or visit their Facebook page for more information and how to get involved.
Read More About
Category: All