The producers of the Broadway hit "Spider-Man: Turn Off the Dark" starring Bermudian actress Rebecca Faulkenberry have pulled the plug on the show's status in New York City, with plans to relocate to Las Vegas in 2014, according to a report by CBS Miami.
The show will officially end its Broadway run in January.
Costing a massive $75 million to produce, the play ranks as the most expensive Broadway show ever, but that record required it to make $1.2 million per week just to break even; it last reached that milestone in August, leading to discounted tickets.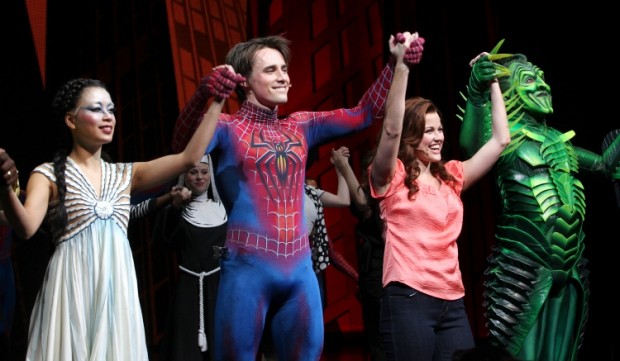 Spider-Man, Turn Off The Dark is a rock musical that features music and lyrics by Bono of U2 fame, along with The Edge, and stars Broadway favourite Justin Matthew Sargent as Peter Parker/Spider-Man.
Ranking as the priciest production ever to be held on Broadway, the play has enjoyed more than 1,000 showings after breaking box office records with $2.9 million in ticket sales over only nine performances during its original holiday run.
Read More About
Category: All, Entertainment