On Tuesday night, actor Bill Murray went to see Groundhog Day, the Broadway musical in which Bermuda's Rebecca Faulkenberry stars, where he was reportedly "wowed" by her performance.
Ms Faulkenberry posted on social media saying, "Bill Murray was so nice, and complimentary of the show, as was his brother who was with him, you could see how much this story moved him, and he shared some beautiful words with our cast."
Photo via Ms Faulkenberry's Instagram page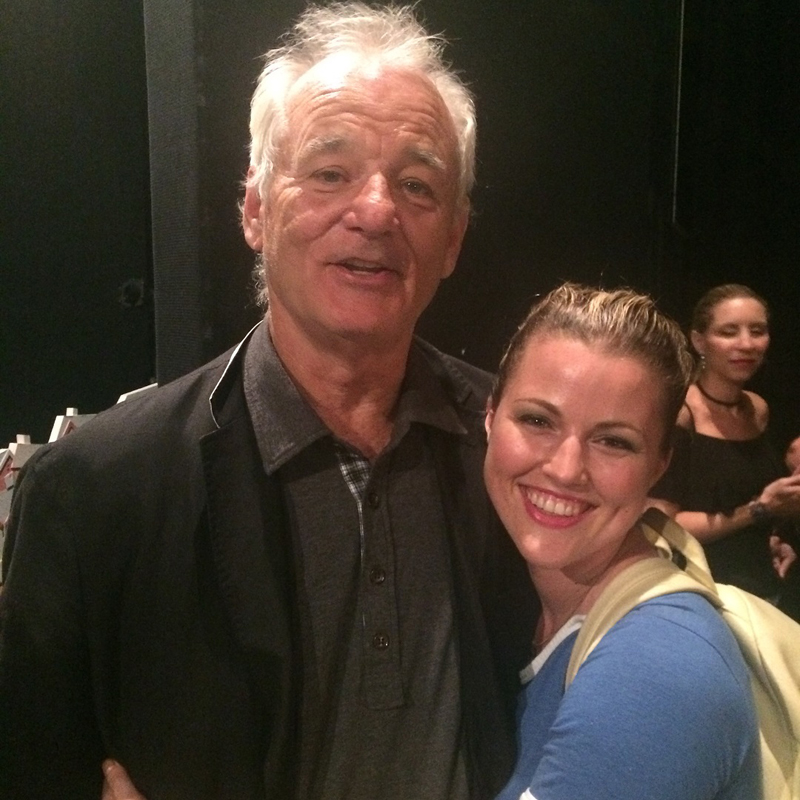 An article in the New York Times reported: "Mr. Murray exhibited a range of emotions throughout the night.
"At first, it was quirky one-liners to gleeful fans who suddenly recognized him. There were gestures and guffaws during the first act. But by the end of the performance, Mr. Murray was visibly sobbing.
"During the second act, he could be heard yelling, "Wow!" after a performance of "Playing Nancy," sung by Rebecca Faulkenberry."
Ms Faulkenberry shared the NYT article on her Facebook page and wrote, "I did not know the "wow" at the end of my song came from the man himself, but I'll happily take that and put it in my back pocket!"
Ms Faulkenberry performs the song "Playing Nancy" for Billboard's Tony Awards series
Ms Faulkenberry made her first Broadway appearance in 2011 in 1980′s-era musical Rock Of Ages, and went on to appear in the Broadway hit Spider-Man: Turn off the Dark.
The original Groundhog Day film was based on Mr Murray's character reliving the same day over and over, and, ironically enough, after he attended the show on Tuesday evening, he attended again on Wednesday evening.
Posting on her Instagram page late last night, Ms Faulkenberry said, "No joke, Bill Murray came back tonight to see Groundhog Day because he's hilarious, thought it would be funny, and he just loves the show."
"Groundhog Day" opened in April 2017, and is doing an open run at the August Wilson Theatre in New York City.
Read More About
Category: All, Entertainment, News