The Coldwell Banker Bermuda Realty Toys for Tots Campaign, now in its 11 successful year, is well underway.
With less than a week left until the campaign is due to come to a close, organizers Cratonia Smith and Sarah Faiella are hoping that the entire community will band together and support this worthy cause.
The campaign launched on November 4 and will end on Wednesday, December 4th just in time for the Coalition for the Protection of Children's annual Christmas party. The Coalition for the Protection assists hundreds of underprivileged children every year with several of these children looking especially forward to the annual Christmas party.
Coldwell Banker Bermuda Realty is aiming to raise a minimum of 700 toys to provide to the Coalition for this Christmas party with the aim being to ensure that each child that the Coalition supports receives at least one brand new toy for the holidays.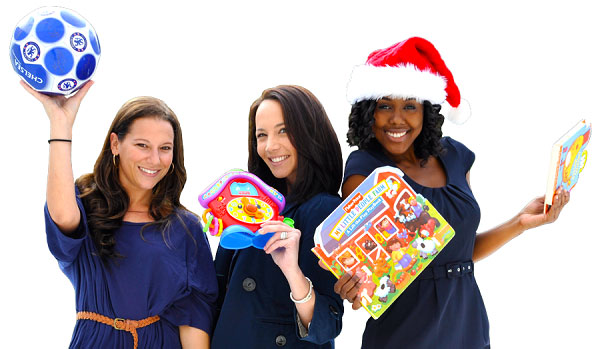 Several toy stores across the island are supporting the campaign, with several of these stores offering discounts to those who purchase toys specifically for Toys for Tots.
Drop boxes can be found at all participating stores which include: Annex Toys, Daisy & Mac, Arnolds Warehouse, Heaven Sent Boutique, Gorhams, Hunts, Price Rite, Little People's Toys and Face & Body. Alternatively your unwrapped gift can be delivered directly to Coldwell Banker Bermuda Realty at 11 Par La Ville Road.
Toys can be purchased for boys or girls ranging from newborn to 16 years old. Gift ideas include: footballs and other sporting goods, Barbie dolls, electronic toys and gifts, arts & crafts as well as gift certificates and vouchers.
For any further information regarding Toys for Tots please contact organizers: Cratonia Smith on 247-1807 or Sarah Faiella on 247-1832.
Read More About