The Bermuda Motocross Racing Club Season continued at the Southside Moto Sports Park on December 26th.
Rajae Whitter recorded 3 consecutive wins in the 50cc Class, while Zano Tucker finished the day in second place. Competing in the 65cc Class, Lazai Outerbridge took the line honors for the day, while Keon Glasford finished in second place, Moses Johnson was third and Jadon Simmons finished in fourth.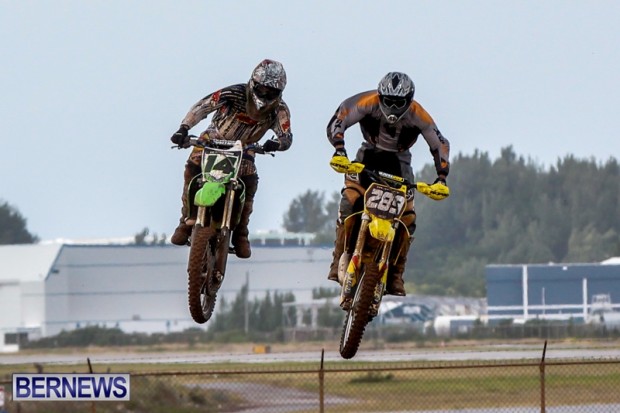 Senoj Mitchell, Michael Burrows Jr. and Kai-Jun Simons finished one, two and three in the 85cc Class. Jahdai Trott captured three wins in the C Class, Riley Ricketts finished second on the day, DaKarrie Steede was third, while Leroy Wade finished the day in fourth and Shaddai Williams was fifth.
Jyire Mitchell and Jonah Smith ended the day one and two in the B Class and Ben Zoellner took the line honors for the 450cc Class for the day. Le-Troy Trott was second, while Wentworth Tucker finished third. Dupray Joell ended in fourth and Aaron Cannonier finished 5th.
Read More About