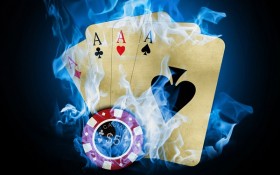 Following Premier Craig Cannonier's decision to take the gambling legislation straight to the House of Assembly, a group is planning to launch a petition calling for a referendum.
Last month Premier Cannonier announced that instead of holding a referendum on gambling, the matter will be decided by a vote in Parliament.
The decision resulted in a wide range of reactions, with some praising the Premier for making a bold move while others questioned the decision to not follow through on their campaign pledge.
The group spearheading the petition say they will officially launch the movement tomorrow [Jan 9]. A spokesperson said they are non-partisan and not for or against gambling, they are "simply for democracy and for a referendum on the issue."
A spokesperson said,"The group is a non-partisan group which is not taking a position on gambling itself; indeed, the group is composed of individuals whose views range from for to indifferent to opposed to gambling.
"It is united simply in the belief that a referendum is the most appropriate method to educate the people about the pros and cons involved, as well as to ensure community buy-in to whatever decision the electorate makes regarding gambling.
"Additionally, as a referendum was promised by both parties in the 2012 general election, to cancel the referendum at the 11th hour disenfranchises the electorate who had a reasonable expectation that a referendum would be held on this issue.
"Essentially, this initiative is about being pro-democracy and ensuring the people's expectations of a referendum are met, and allowing a democratic educational process to ensure a democractic and informed decision is made by our society on this issue.
"There is no target for the petition, in terms of signatures – the objective is to have as many signatures as possible.
"We will be officially launching tomorrow in the morning, and a website, along with contact information for those interested in helping with the distribution and collection of signatures, will go live at the same time.
"We will begin collecting signatures immediately, and we will also be launching an online petition as we recognise that Bermudians overseas for studies may wish to be involved in this too.
"We would like to stress once more that this is a non-partisan initiative, nor is it for or against gambling. It is simply for democracy and for a referendum on the issue."
Read More About