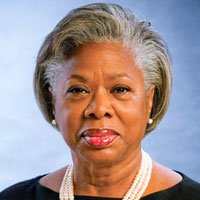 [Written by Dame Jennifer Smith] Every General Election is special in its own way. In Parliamentary parlance, Members elected in a particular election year are referred to as the 'Class of that year'.
Each newly-elected Member of Parliament brings with them their own peculiar skills and sensibilities; but, there are always election years that stand out for one reason or another.
Whether because of special change [like the introduction of Universal Adult Suffrage and the introduction of the 18-year-old vote] or a major shift, like the first change of Government in 1989 and the second change of Government in 2012.
Some years stand out just because of the number of people who formed the class and their resulting impact on Parliament and the country.
9 February, 1989 was like that.
It was a small class. Only seven [7] members, but these seven were to have a significant impact. Their ranks included two future Premiers and four future Ministers.
To add to the special distinction of this class, only one of its members is eligible to celebrate 25 of continuous elected service in the House of Assembly.
Out of the 5 PLP MP's elected that wondrous year — former Minister of Tourism Mr. David Allen, former Minister of Health, Mr. Nelson Bascome, charismatic lawyer Mr. Julian Hall, and Dame Jennifer Smith – only MP Dennis Lister, former Minister of Youth & Sport, has that distinction.
The other members of this formidable class were former UBP Premier, Dr. David Saul and Independent Environmentalist Mr. Stuart Hayward.
MP Dennis Lister noted that while he will certainly celebrate the milestone of 25 continuous years of service in the House of Assembly, he will also look back and remember those members of the Class of '89 who are no longer with us.
- Dame Jennifer Smith
Read More About
Category: All