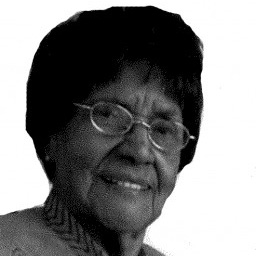 [Written by Dame Jennifer Smith]
Boston's National Public Radio airs a programme called 'The Remembrance Project' – and as I listened this week to stories of ordinary people who lived extraordinary lives and left such an indelible impression on the minds and lives of those speaking – that they "deserved to be remembered", I thought of Doris Corbin.
If anyone deserves to be remembered – it is she.
The daughter of William Heyliger, who immigrated to Bermuda from the Dutch West Indies, longevity is in Doris Corbin's DNA. Her father lived to be 102 and her aunt, 105.
Not many of us will live to be 100, some of us won't even come close, but Doris Corbin was one month short of one hundred and four years. Not only did she live a long life, but she lived a productive life – using her skills and talents to make a difference in everything that she touched.
Former PLP Premier, Paula Cox described Mrs. Corbin as "A National Treasure" – and that she is!
Doris Corbin lived a life of example – she epitomized a woman who understood her strength, her duty and her power. Always immaculately dressed, she was a former Primary School teacher and Girl Guide Leader. Her church was St. Paul A.M.E., where she had been both organist and choir director.
Politically, Doris Corbin was a committed PLP voter – and she didn't care who knew it.
She was proud of having voted in every General Election from the 1930's to 2012; demonstrating her belief that "voting is one of the most important human rights". She was there when Dr. Gordon was elected in St. George's; she was there when the Progressive Labour Party was born. She was there for the team of Browne-Evans and Wade and she was there when the PLP celebrated victory in 1998.
I pray that we will indeed see her like again – that other women will rise up – encouraged by the example of this great Bermudian and carry on her legacy.
- Dame Jennifer Smith
Read More About