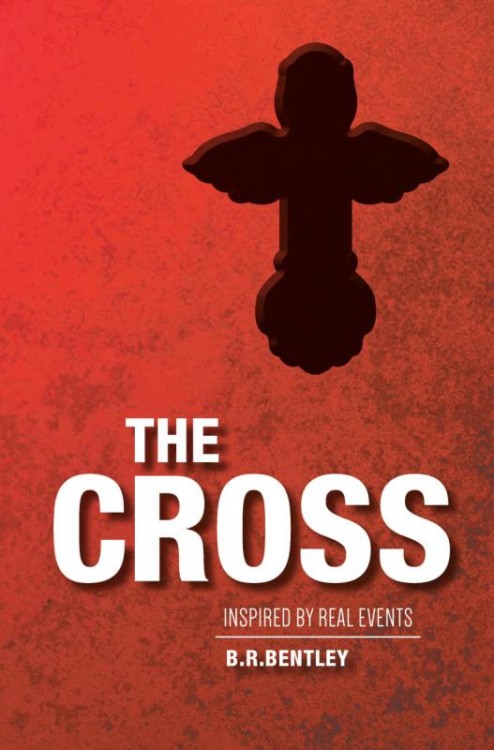 The still unsolved mystery of the theft of a valuable gold and emerald artifact from a Bermudian museum has served as the inspiration for a new book by a former Bermuda resident.
The Cross – written by B.R. Bentley – was inspired by the theft of the Tucker Cross in 1975.
Mr. Bentley lived and worked in Bermuda from 2007 through 2011 and said he "absolutely loved it."
The Canadian citizen [B.R. Bentley is a psuedonym under which he writes] said he was intrigued by the story of the Tucker Cross from the moment he first heard of it in 2007, and thought it would make a great novel and/or movie.
Found by legendary Bermudian diver Teddy Tucker in 1955, the emerald studded 22 karat gold Tucker Cross was considered one of the most valuable pieces of sunken treasure ever found at that time, and is believed to have come from a Spanish galleon which was lost on the reefs in the 1500′s.
In 1975, just before an official visit by Queen Elizabeth II to the Maritime Museum to view the treasure, it was discovered that somehow the Tucker Cross had been stolen and a replica left in its place.
Despite an investigation which reputedly involved multiple international agencies, the original has never been recovered, and the crime remains one of the marine community's greatest unsolved mysteries.
The book's description says, "After nearly 400 years, an emerald-encrusted gold pectoral cross belonging to the Catholic Church is discovered by two salvage divers off the coast of Bermuda.
"Carried by an Augustinian friar on the ill-fated Spanish galleon San Pedro, which sank in 1596, the cross contains a priceless hidden key.
"The divers want it for the money. The Bermuda government wants it for its historical value. A group of cardinals known as the "Silenti" want it for the key hidden inside. Only one of the divers and the cardinals are aware of the key. Only the cardinals know of its significance to the Papacy.
The Tucker Cross: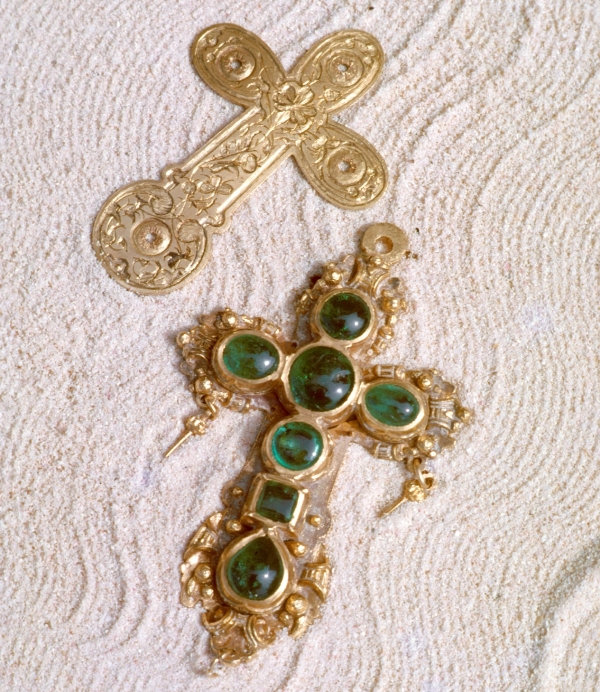 "Displayed in the Bermuda Maritime Museum since its discovery, it is not until Queen Elizabeth's visit to the island nine years later that the cross in the museum is found to be a fake," the book's description continued.
"Who made the forgery and who stole the original cross? Who has the key and what is its significance to the Church?
"Inspired by real events, the crime on which The Cross is based remains one of Bermuda's greatest unsolved mysteries. Fact and fiction are skilfully woven together throughout this debut novel from author B. R. Bentley as the characters conspire to achieve their aims."
Read More About
Category: All, Crime, Entertainment, History, News