The Bermuda National Library and the Minister of Community, Culture and Sports, Pat Gordon-Pamplin, today hosted historian Michael Marsh, for a short talk and book signing of his latest title The Defining Story of Bermuda's Great Gunpowder Plot 1775: the American connection & other selected highlights, including the Attack on Washington [1814].
Mr. Michael Marsh, Minister Pat Gordon-Pamplin and Joanne Brangman, Director of BNL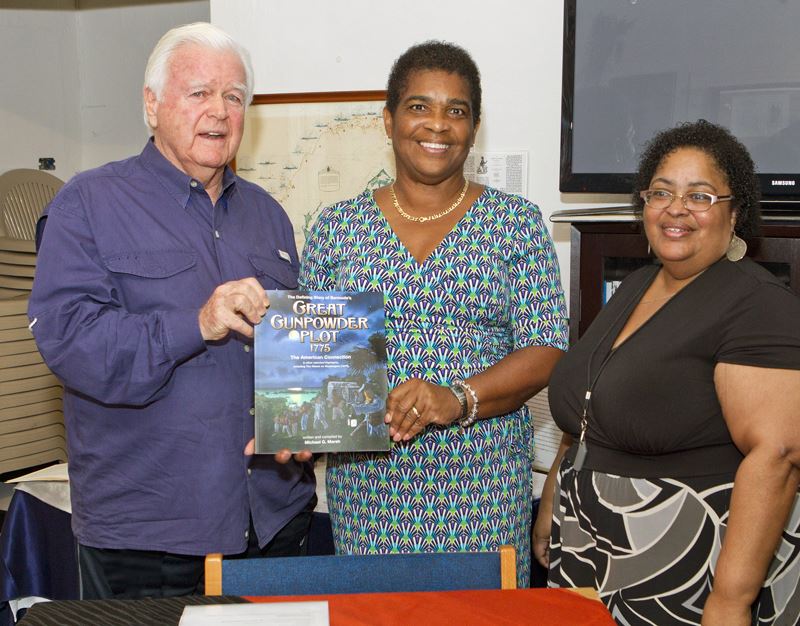 In an examination of the various stories that have sprung up around the Gunpowder Theft of 1775, Mr. Marsh provides his readers with the often conflicting tales, local perspectives, and the historical facts as he has discovered them.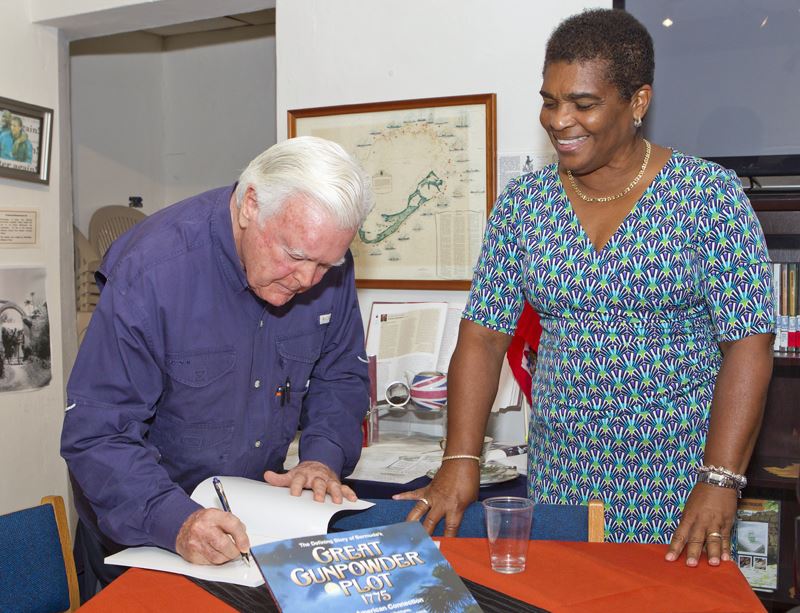 After examining several facts about this event and what some consider an act of thievery and treason, viewed in context to the events of day, Mr. Marsh then looks at other links between the fledgling United States of America and Bermuda.
Minister Gordon-Pamplin , Joanne Brangman and Michael Cacy, artist and illustrator of Great Gunpowder Plot 1775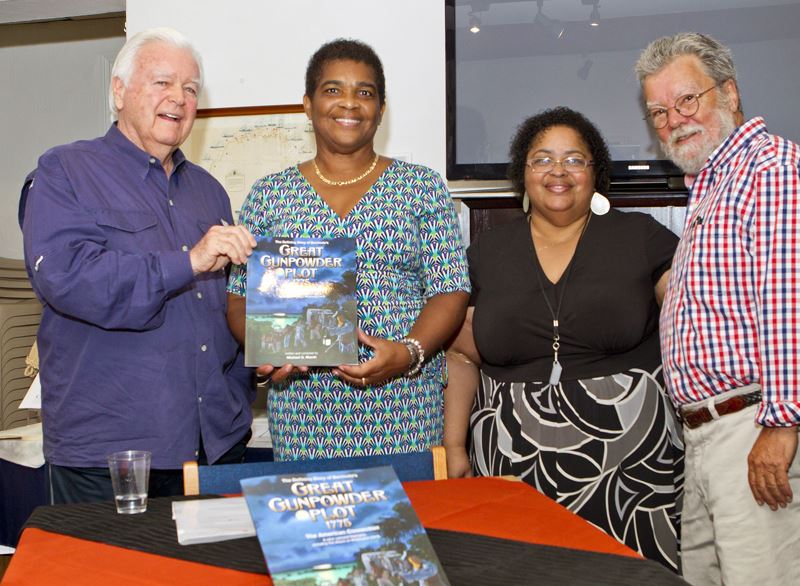 Library Director, Joanne Brangman said, "Mr. Marsh's book is an invaluable addition to our Bermudiana collection. The Gunpowder Plot of 1775 was a significant event in the relationship between Bermuda and the United States of America.
"We congratulate Mr. Marsh and are grateful for his research."
Read More About
Category: All, Entertainment, History