A mural paying tribute to Malcolm Outerbridge now graces the walls of Paget Primary, serving to help remember the young man whose life was cut short at only 18 years old
On October 27, 2011, the Raleigh Bermuda participants who had returned from expeditions in India and Malaysia six weeks earlier, discussed plans for a local community volunteering project.
One of the participants suggested painting a mural as he had been part of a similar project during his time in Malaysia. The next morning, that young man, Malcolm Outerbridge, was murdered.
Kristin White, Raleigh's then-Executive Director recalls, "It was such a difficult time. Malcolm had been a vocal and vibrant member of his group, and his family, especially his mom, had been an active volunteer and supporter. We were all so devastated. And actually, we still are."
Video tribute to Malcolm from Raleigh Bermuda
The group decided that they would like to continue with Malcolm's idea of painting a mural, and so earlier this month, a week after the 2 year anniversary of his death, a few Raleigh alumni got together at Malcolm's primary school, Paget Primary to make it happen.
"We chose to do an undersea scene, because as part of Malcolm's Malaysia expedition, he spent some time scuba diving and, in a letter home to his parents he talked about that experience and said, 'I became a master diver in the depths of Borneo," Ms. White explained.
He was so proud of himself for getting his PADI certification. So the mural includes a scuba diver wearing a 'Raleigh' wetsuit to represent Malcolm."
The mural is painted just outside the school library, which had been renamed to honour Malcolm as well.
One of Malcolm's teacher's worked with Ms. White to ensure the painting of the mural would be possible. In receiving permission from the Principal the project was initiated and completed.
She said, "The mural adds brightness to the hallway outside the library which is a reminder of Malcolm, especially to those who knew him. Students were amazed when they saw it and often stop and converse about the scenery as they walk by."
Rashaun Codrington has been convicted of killing Malcolm Outerbridge, with the teenager only 15-years-old when he committed the crime. He was sentenced to serve what was called a life sentence of imprisonment at the Court's pleasure, with a minimum of seven years before he is eligible for parole and released on licence.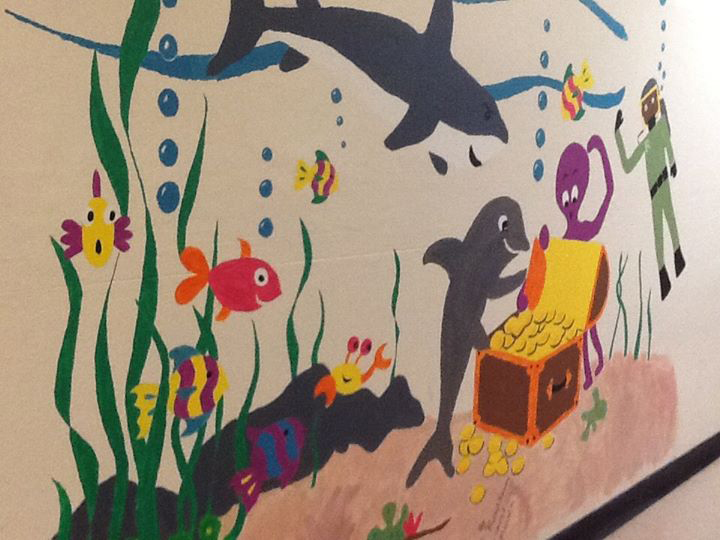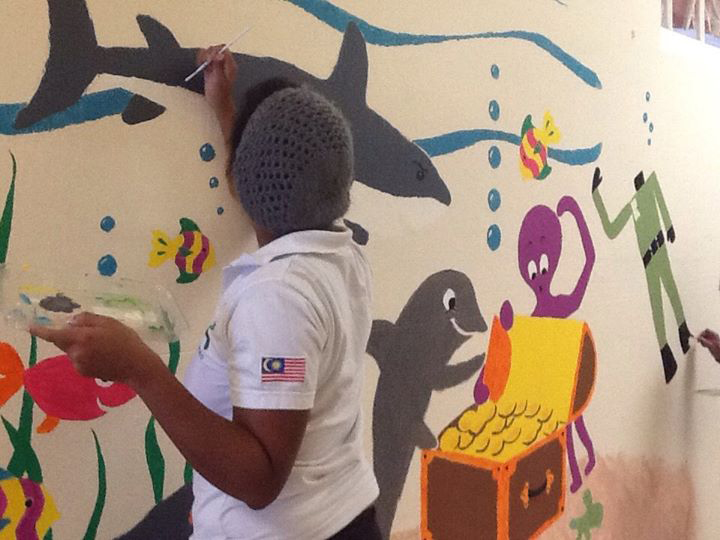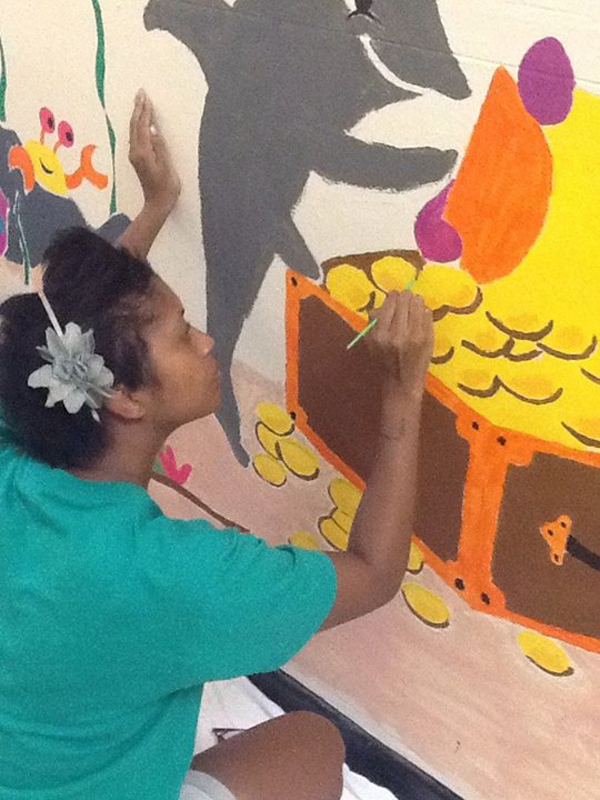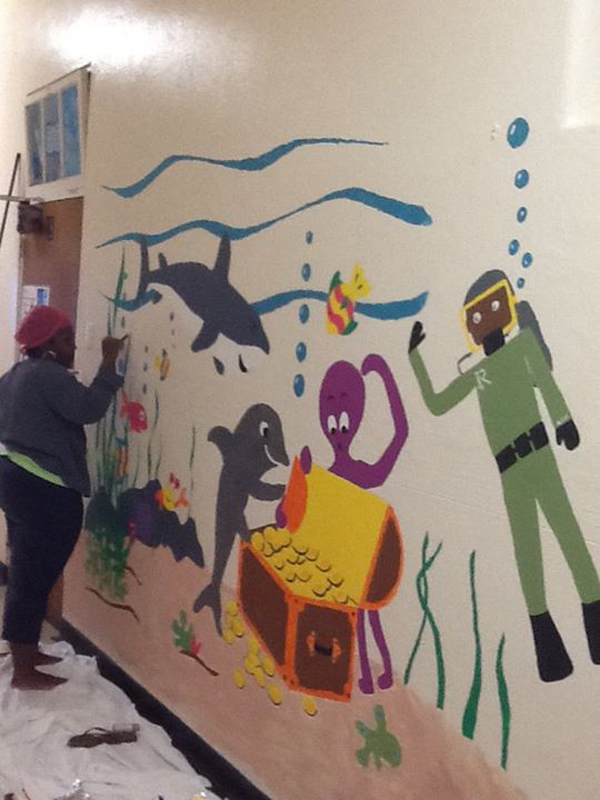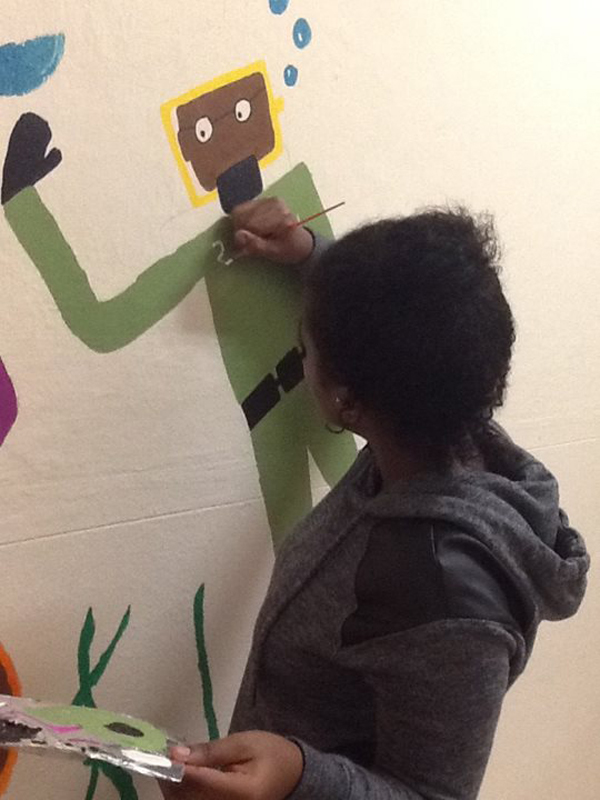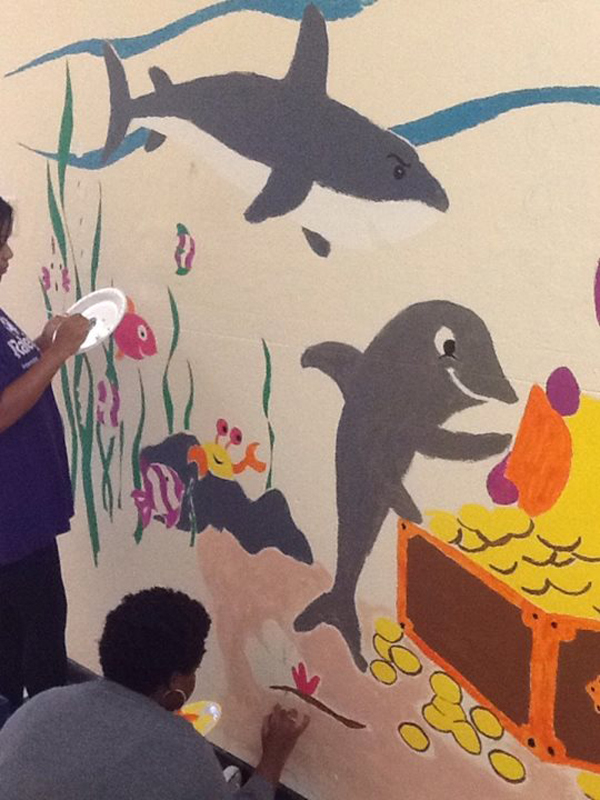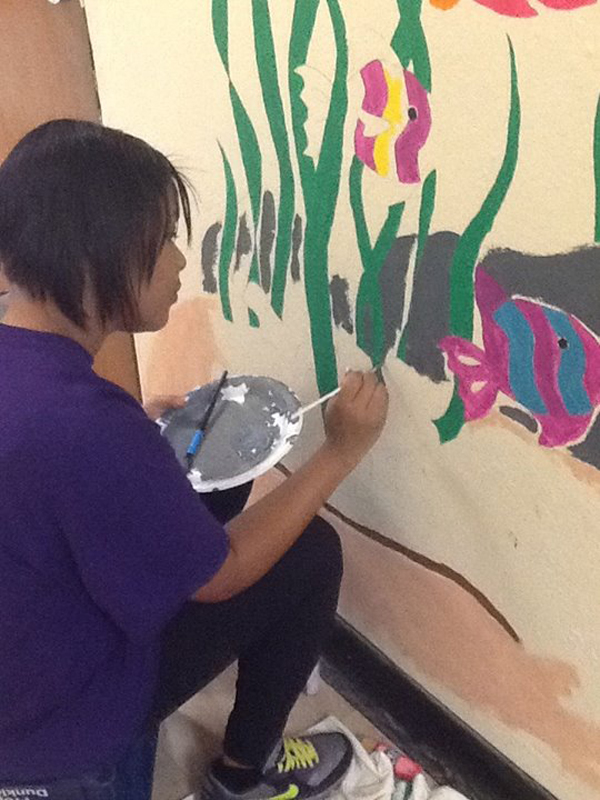 Read More About