Family and friends joined the parents of murder victim Malcolm Outerbridge today [Nov 3] to dedicate a cross to the memory of their son.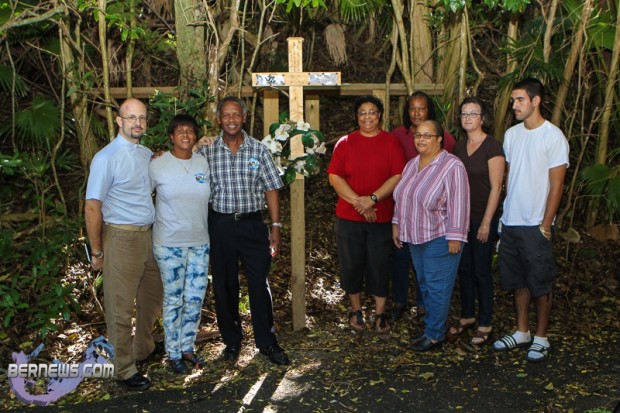 The cross was erected by Malcolm Outerbridge Sr. on the Bulkhead Drive, Khyber Pass, Warwick site where young Malcolm's life was taken one year ago. Ant Pettit, Priest in charge at St Pauls Anglican Church, spoke at the dedication.
On 28 October 2011, police and paramedics responded to an assault the Warwick area. The 18-year-old had been seriously injured, and was rushed to the hospital via ambulance where he subsequently succumbed to his injuries. In November 2011, a 15-year-old teenager was charged with his murder.
Read More About