Following the brief church service at St Peter's Church in St George's this morning [Nov 14], Her Royal Highness the Duchess of Gloucester walked out of St Peter's Church, turned sharply left and went deep into the eastern part of St Peter's graveyard.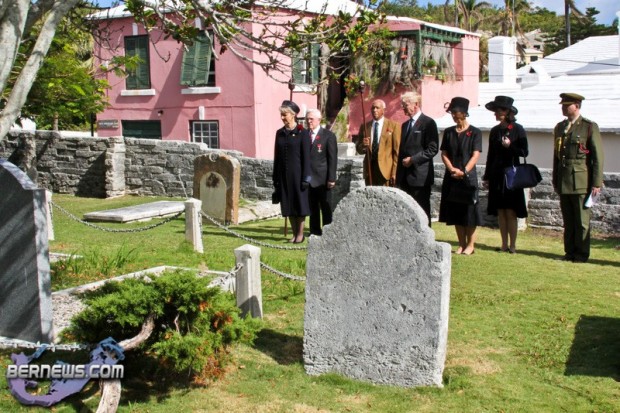 She, alongside Governor Sir Richard Gozney and others, went there so that they could pay their respects to Governor Sir.Richard Sharples, and Captain Hugh Sayers, the Governor's Aide-de-Camp. Both men had been shot and killed in the grounds of Government House in March 1973.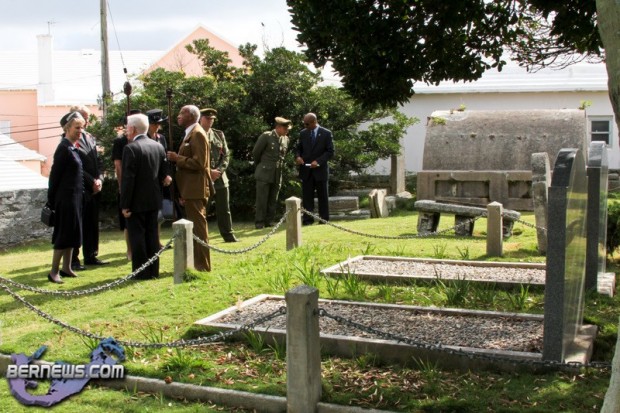 During their state funeral almost 40 years ago, the two caskets were carried from Hamilton to St. Georges through Bermuda's waters aboard a British warship the HMS Sirius; the only time in Bermuda's history this has occurred. Bermudians lined the streets to view the proceedings.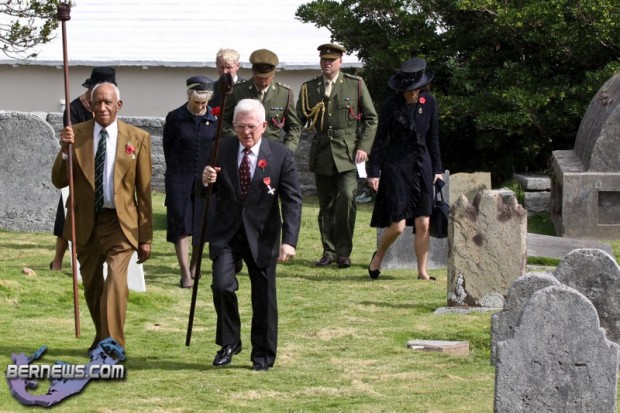 Both men had been buried, side-by-side, in the re-opened for that occasion, eastern graveyard at St Peter's Church. This was considered the highest honour Bermuda could proffer, as the site was long barred to new burials.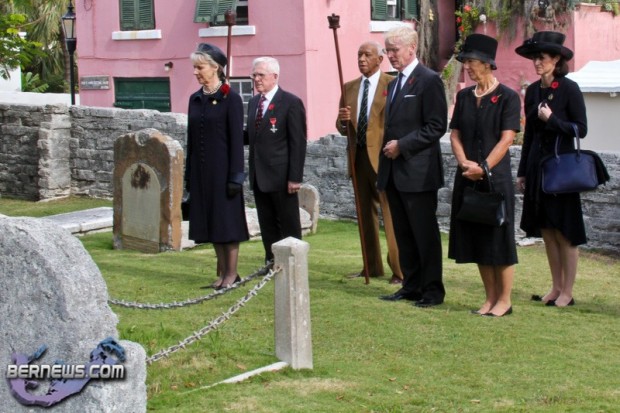 Read More About